"India Bans Over 230 Chinese Apps Amid Major Crackdown on Loan-Lending Apps"
In recent years, the Indian government has banned over 250 Chinese apps, including TikTok, Xender, PUBG Mobile, Shein, Camscanner, Garena Free Fire, and others, as they were believed to gather sensitive user data and request important permissions.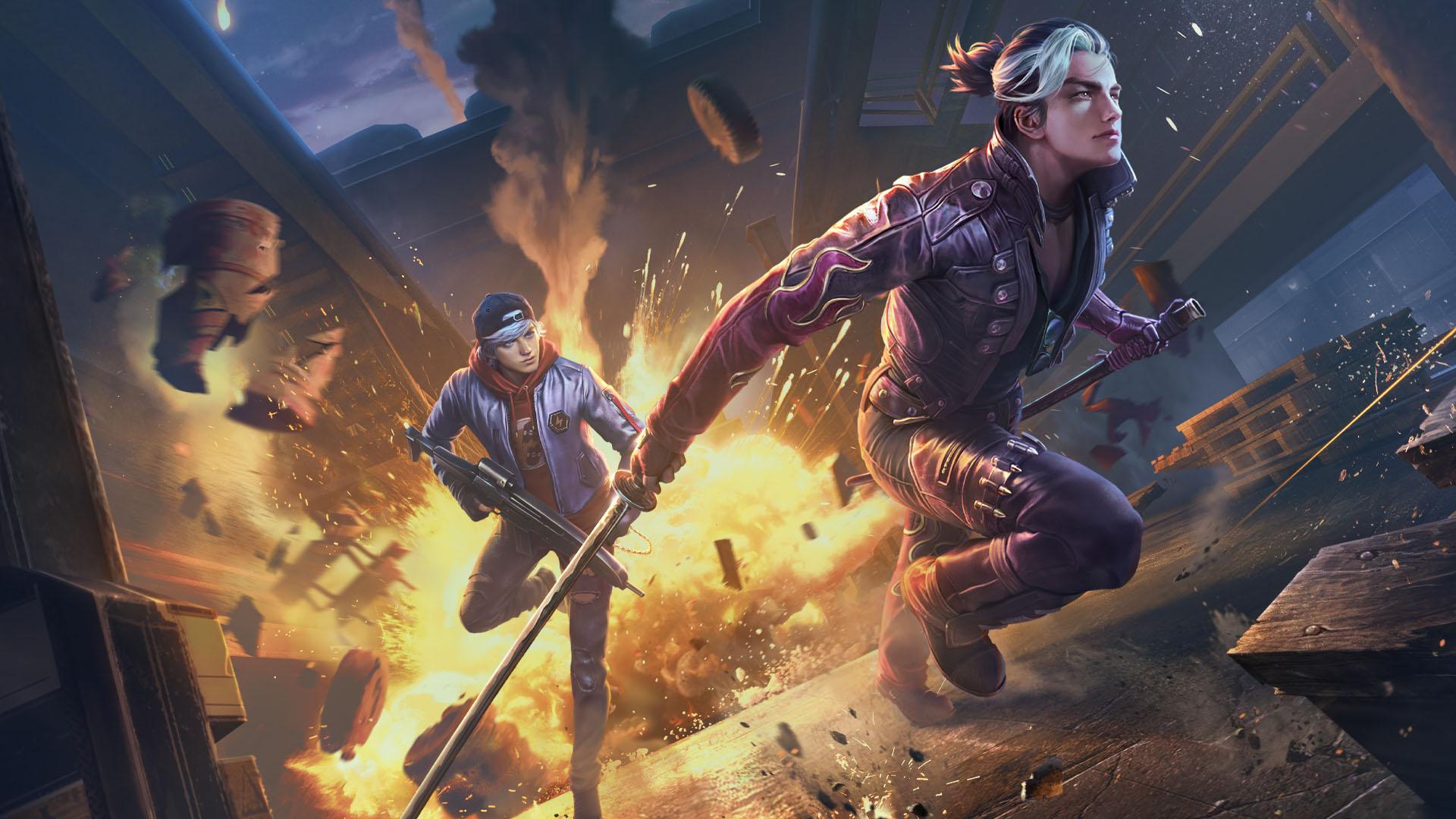 The Indian government has banned around 230 Chinese apps, including 138 betting apps and 94 loan-lending apps, on an "urgent" and "emergency" basis due to a major crackdown on loan-lending apps. The ban was initiated by the Ministry of Electronics and Information Technology (MeitY) based on the recommendation of the Ministry of Home Affairs. The government conducted an analysis of 288 Chinese apps and found that these apps could have accessed the personal data of Indian citizens. This move came after complaints of extortion and harassment of individuals who had taken small loans through the mobile apps.
According to reports, these apps were created by Chinese nationals who hired Indians as directors in operation. The apps lured desperate people into taking loans and then jacked up the interest rates by up to 3,000% annually. When the debtors were unable to repay the interest, the individuals representing these apps started harassing them with lewd messages, threatened to release their morphed photos, and shame them with messages to their contacts.
This situation came to light after a series of suicides, particularly in Andhra Pradesh and Telangana, by those who had opted for such loans or lost money to betting apps. Central intelligence agencies and states such as Telangana, Odisha, and Uttar Pradesh asked the Union Home Ministry to take action against these apps.
The government found that 94 apps were available on e-stores, while others were working through third-party links. Although many apps are now not available for download on smartphones, sources say that betting apps and games are still being downloaded through independent links or websites.
The government has issued an advisory stating that betting and gambling are illegal in most parts of the country and that advertisements of these betting platforms and their surrogates are illegal under the provisions of the Consumer Protection Act 2019, Cable TV Network Regulation Act 1995, and the IT Rules, 2021.
In recent years, the Indian government has banned over 250 Chinese apps, including TikTok, Xender, PUBG Mobile, Shein, Camscanner, Garena Free Fire, and others, as they were believed to gather sensitive user data and request important permissions. It was reported that servers in China were improperly receiving and using the acquired data. This ban was imposed under Section 69A of the Information Technology Act.
The ban on Chinese apps highlights India's concerns over data privacy and national security. The government's action against these apps sends a strong message that it will not tolerate any threat to the sovereignty and integrity of the country. The Indian government's efforts to protect its citizens' data and security should be commended.
Shiv Sena MLA Disqualification Hearing Postponed by Maharashtra State Assembly Speaker
Supreme Court instructed Maharashtra Assembly Speaker to report disqualification petition progress and schedule within a week.
Mumbai: Maharashtra State Assembly Speaker Rahul Narvekar has reserved his decision on setting a schedule for the hearings of disqualification petitions filed against Shiv Sena MLAs, opting to consolidate all these petitions. The next hearing is expected to take place on October 13.
In response to the Supreme Court's directive, which required the Maharashtra State Assembly Speaker to submit a progress report and schedule for disqualification petition hearings within a week, Rahul Narvekar summoned both factions of the Shiv Sena for a hearing on Monday. However, the two factions did not reach a consensus on the matter.
During the hearing at Vidhan Bhavan, Speaker Rahul Narvekar emphasized that he is prioritizing justice over haste. He asserted that every MLA facing disqualification should be granted sufficient time to present their case and arguments. "Justice is paramount, and the focus should be on ensuring a fair hearing and resolution of the petitions, rather than rushing the process," the Speaker stated.
Anil Parab, a Shiv Sena MLC (UBT), expressed concerns that the government was merely stalling the proceedings. He pointed out that the Supreme Court had provided clear guidelines for the disqualification of MLAs, yet the hearings continued to be postponed for various reasons. Parab remarked, "Justice delayed is justice denied. If the disqualification cases against Shiv Sena's MLAs are similar in nature, it makes sense for the Speaker to consolidate and address them collectively, rather than prolonging the process with separate hearings. The Supreme Court had stipulated a reasonable timeframe, not an indefinite one, as indicated in recent directives."
Sanjay Shirsat, a Shiv Sena MLA (Shinde), noted that the Speaker had heard their arguments during the Monday hearing. He mentioned that they had requested separate hearings for the disqualification cases, with some members preferring online hearings. Shirsat emphasized the importance of not rushing the resolution of the disqualification petitions and stated, "We are against consolidating the petitions."
Parab mentioned that during the next hearing on October 13, the Speaker would decide whether to consolidate the petitions or hear them separately. He expressed disappointment that the Speaker did not provide concrete updates during the current hearing. Anil Desai, a leader of Shiv Sena (UBT), added, "The Supreme Court has clearly defined key aspects such as identifying the chief whip and distinguishing the political party's legislative and organizational roles. Therefore, there is no justification for further delaying the hearings. We remain confident that the Speaker will deliver justice in our favor."
YSRTP-Congress Merger Decision by End of September: Sharmila
YS Sharmila, YSR Telangana Party founder, met party members to plan for upcoming state Assembly polls and will tour all segments from October.
Hyderabad: YSR Telangana Party Founder, Y.S. Sharmila, has announced that a decision regarding potential collaboration with the Congress will be reached by the conclusion of this month. Sharmila, who is the sister of Andhra Pradesh Chief Minister Y.S. Jagan Mohan Reddy, conducted a meeting with senior party officials and members to deliberate on various aspects related to the forthcoming Telangana State Assembly elections, as stated in a press release.
During the meeting, the YSR Telangana Party leader emphasized that the determination regarding cooperation with the Congress would be finalized by the end of September, given the rapidly approaching notification deadline for the assembly polls. In the event that no alliance is forged, the party will proceed to contest in all 119 constituencies, according to the release.
Additionally, Sharmila disclosed plans to embark on a tour of all assembly segments commencing in the second week of October. In today's meeting, she assured party workers that their contributions would be duly acknowledged, and their interests would be safeguarded, as outlined in the release.
There had been speculation that Sharmila would formally engage with AICC leaders during the recent Congress Working Committee meeting held a few days ago. She had previously indicated that her discussions with the Congress party concerning potential collaboration or merger had entered their final stages. Furthermore, Sharmila had met with Sonia Gandhi and Rahul Gandhi in the national capital as part of these discussions.
Pragya Thakur Presents Herself in Court for 2008 Malegaon Blast Case
BJP MP Pragya Thakur appears in court for 2008 Malegaon blast case, citing health reasons for her late arrival.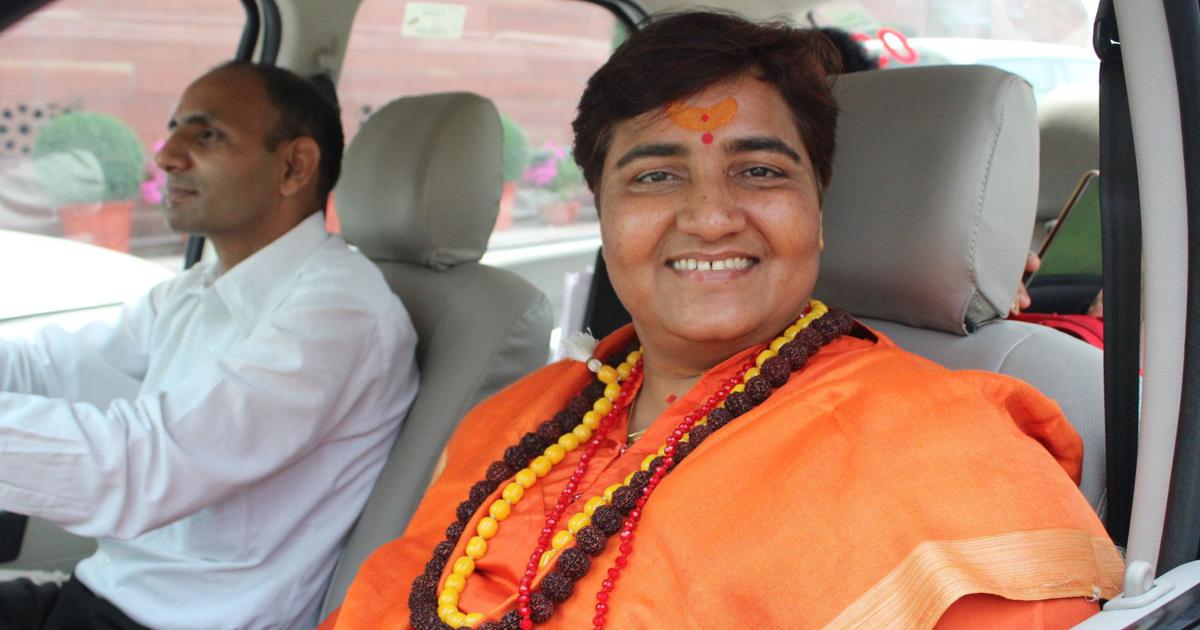 Mumbai: Bharatiya Janata Party MP Pragya Singh Thakur, one of the accused in the 2008 Malegaon blast case, made her appearance in a special NIA court in Mumbai on Monday. Thakur arrived at the court around 2 pm, a couple of hours after the other accused in the case had already presented themselves.
During her court appearance, Thakur cited health issues as the reason for her delayed arrival, explaining that it hindered her ability to wake up early in the morning. As a result of this, the court decided to adjourn the proceedings to October 3, when they would record the statements of all the accused involved.
On September 14, the prosecution had informed the court that the process of collecting evidence for the case had been completed, and there was no need for further examination of prosecution witnesses. Following this, the court typically proceeds to record the statements of the accused under section 313 of the Criminal Procedure Code (CrPC). In this stage, the court poses general questions to the accused, allowing them to personally address any circumstances that may have arisen from the evidence presented against them.
On this particular day, only six of the accused appeared before the court: Pragya Singh Thakur, Lt Col Prasad Purohit, Major (retired) Ramesh Upadhyay, Ajay Rahirkar, Sudhakar Chaturvedi, and Sameer Kulkarni. Sudhakar Dwivedi was notably absent, and his lawyer attributed his absence to religious rituals. However, the court rejected this explanation and issued a bailable warrant of Rs 5,000 against Dwivedi.
The Malegaon blast case dates back to September 29, 2008, when an explosive device attached to a motorcycle detonated near a mosque in Malegaon, a town approximately 200 km from Mumbai in northern Maharashtra. The incident resulted in six fatalities and over 100 individuals sustaining injuries. Initially, the Maharashtra Anti-Terrorism Squad (ATS) handled the investigation, but it was later transferred to the National Investigation Agency (NIA) in 2011.