Instead of creating employment, BJP has created unemployment in the state: Siddaramaiah criticizes
Bengaluru : Instead of creating employment, the BJP government has created unemployment. Leader of the Opposition Siddaramaiah has accused the unemployed youth of insulting them by telling lies through advertisements.
Having made a statement on this, I doubt that the BJP governments ruling the state and the center have even an iota of shame. He expressed outrage that the BJP government is doing a despicable politics of using people's tax money to sell lies through advertisements.
I'm not saying don't advertise. But I am demanding that you tell people only the facts. The government has claimed that 68.5 lakh jobs have been created in the advertisement released on Ugadi Day. If that was the case, unemployment would not have decreased in reality. According to a report released by the Center for Monitoring Indian Economy, the overall labor force participation rate in 2022 is 37.88 percent. He estimated that the total number of people who want to work in the state population is 2.49 crore. However, only 2.1 crore people have got any job. He said that around 30 lakh people are struggling without any job.
23.71 lakh people have stopped searching for jobs because they are not getting any jobs. What have the BJP governments done for the youth who have lost hope of getting jobs. Those who claim that they have created 67.9 lakh jobs, questioned whether they should even say in which sector they have created jobs.
He demanded that Bommai's government should release clear documents and apologize to the people of the state for this big lie.
Muslim Leaders Resign from JD(S) Following BJP Alliance
JD(S) joins BJP-led NDA; Muslim leaders, including Syed Shafiullah, resign from party roles in response.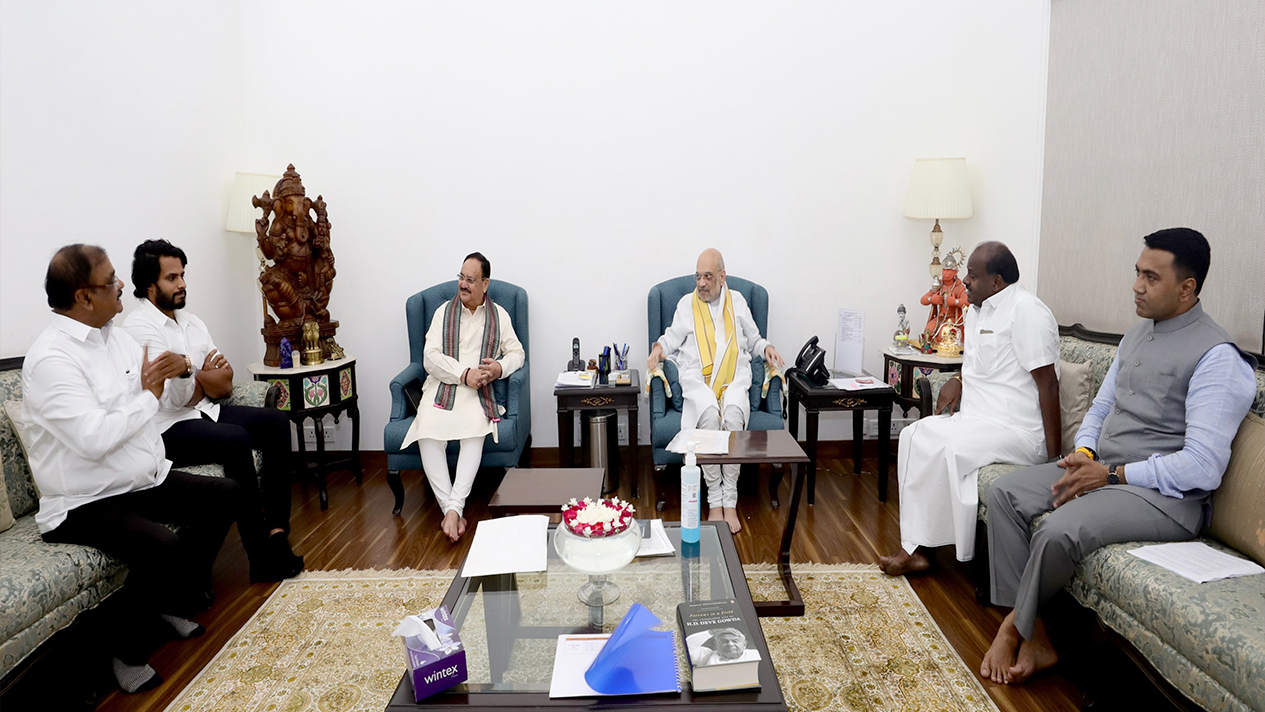 Karnataka:The JD(S) has officially joined the BJP-led NDA in preparation for the upcoming Lok Sabha elections next year. In response to this development, senior Muslim leaders, including Syed Shafiullah, who held the position of the party's senior state vice-president, have resigned from all party positions.
This move by the JD(S) is part of the BJP's efforts to reconfigure its electoral strategy in various states, both for the forthcoming Assembly polls in five states and the imminent general election. The JD(S), under the leadership of former Prime Minister HD Deve Gowda, has affirmed its alliance with the NDA and emphasized its collaboration with the saffron party to challenge the Congress in Karnataka during the Lok Sabha polls.
Syed Shafiullah, the Senior State Vice President of JD(S), decided to resign from the party due to the JD(S)'s decision to form an alliance with the BJP. In his resignation letter, he expressed his commitment to the party's secular principles and cited a previous instance when the JD(S) had aligned with the BJP to form the state government. He also noted his previous decision to stay outside the party during that period.
It's worth mentioning that the JD(S) had previously formed coalition governments with both the BJP and Congress independently, with Kumaraswamy serving as chief minister for 20 months from January 2006 and 14 months from May 2018, respectively.
Shafiullah explained his resignation by stating, "Since the party's senior leaders are now choosing to align with the BJP, I have no choice but to submit my resignation to the party's Senior Vice President Office of the State and also my Primary Membership of the Party."
According to a report by Deccan Herald, several other prominent figures, including former minister N M Nabi, former New Delhi representative Mohid Altaf, youth wing president NM Noor, and former minority wing chief Nasir Hussain Ustad, are also leaving the regional party.
Mangaluru Coal Lorry Owners Declare Indefinite Strike Starting Sep 25
Lorry owners in Mangaluru are set to strike from September 25, demanding higher transport fees for coal delivery, citing rising operational costs and minimal price increases by coal buyers.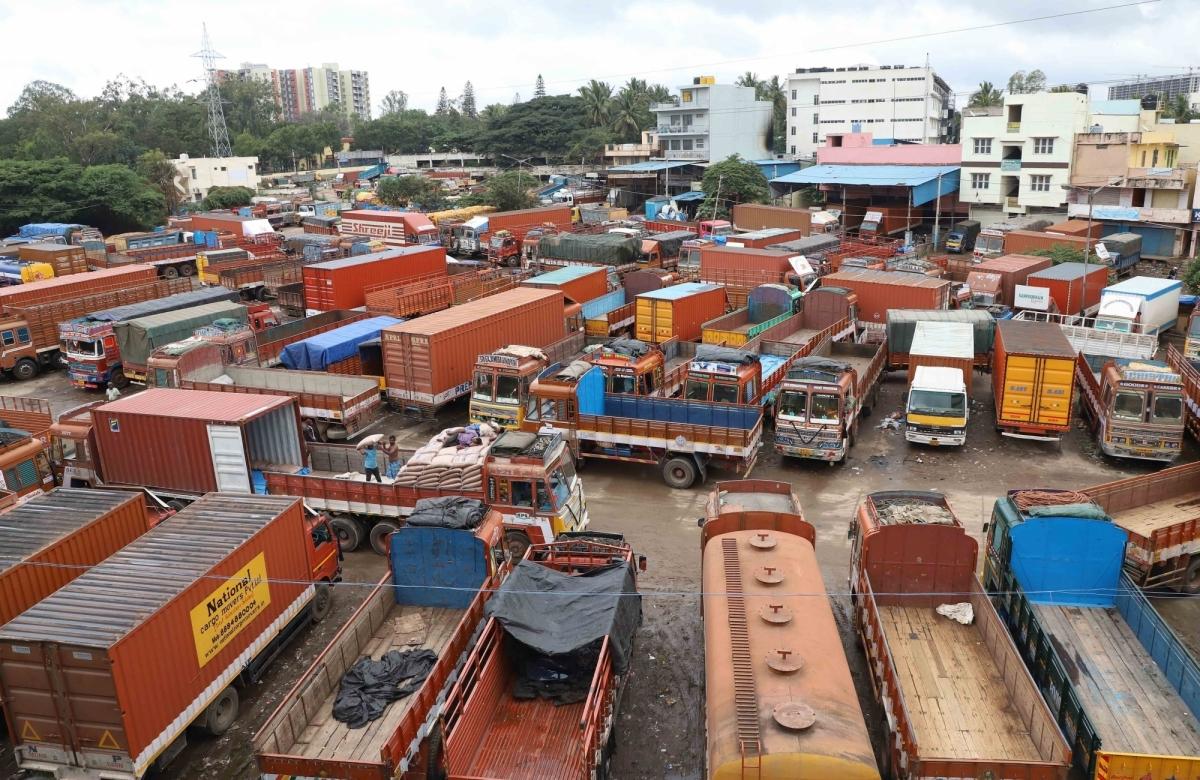 Mangaluru: Lorry owners who transport coal from Navamangaluru port (NMP) to steel, sugar and paper industries in different parts of the state have decided to go on indefinite strike from September 25 demanding hike in transport cost and other demands.
There are 2000 trucks supplying coal from NMP to steel industries in Bellary and Koppal and to sugar and paper industries in Shivamogga, Mysuru and Chamarajanagar districts. On an average, 300 coal-laden trucks leave the port every day.
"Our operational cost has doubled in the last five years, coal buyers have increased the transportation cost by only Rs 100-150 per tonne, which is causing loss to the truck owners," said Sushant Shetty, president of Dakshina Kannada Lorry Owners Association.
"In the last five years, the price of a truck (14-wheeler) has gone up from Rs 30 lakh to Rs 40 lakh, tire from Rs 16,000 to Rs 28,000, road tax to Rs 2,000. But the cost of fuel and spare parts has doubled. But only coal buyers have increased their freight cost by Rs 100. He accused.
1,300 per tonne of coal supply to Koppal. And the Lorry Owners' Association has urged the government to allocate Rs 1,400 to Bellary. A fortnight ago, the association had appealed to the district administration to resolve their grievances. But as there was no response, the lorry owners decided to go on strike.
Pro-Kannada Activists Protest at Vidhana Soudha After SC Cauvery Water Release Order
Protest in Bengaluru as Karnataka ordered to release Cauvery water to Tamil Nadu; KRV members detained by police.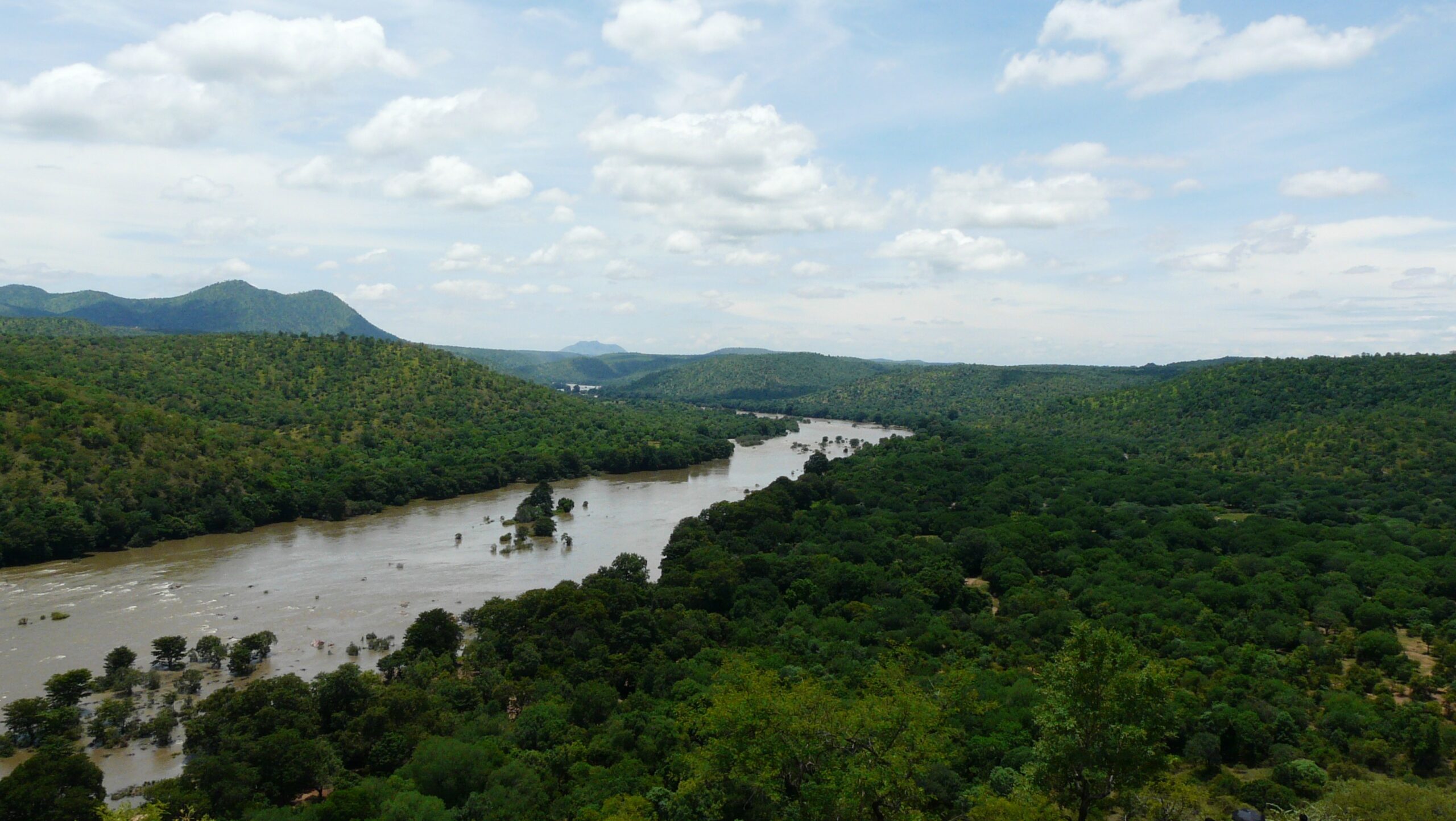 Bengaluru: In response to the Supreme Court's recent order instructing Karnataka to release Cauvery water to Tamil Nadu, members of the Karnataka Rakshana Vedike (KRV) attempted to stage a protest at Vidhana Soudha.
A group of over a hundred individuals affiliated with the pro-Kannada organization gathered at Maurya Circle and began marching toward Vidhana Soudha following the Supreme Court's mandate to release water to Tamil Nadu. The police, deployed in significant numbers, apprehended them and transported them in BMTC buses for detention.
Meanwhile, KRV President Narayana Gowda emphasized the importance of the state government taking a resolute stance and not yielding to the neighboring state's demands for water. He asserted, "Chief Minister Siddaramaiah should make a firm decision. Even if the government faces removal, our leaders must stand with the state's farmers in their time of need."
Gowda also announced that KRV would escalate protests across the state starting tomorrow, with ministers, MLAs, and MPs being greeted with black flags wherever they go. Additionally, it has been reported that a coalition of pro-Kannada organizations is contemplating calling for a Karnataka Bandh, and a meeting regarding this matter is scheduled for Friday.
On Thursday, the Supreme Court declined to intervene in the directive issued by the Cauvery Water Management Authority (CWMA), which mandated that the Karnataka government release 5,000 cusecs of water from the Cauvery and Krishna basins to Biligundulu, Tamil Nadu, for the next 15 days.