Karnataka Police Book Prakash Raj Over Chandrayaan-3 Mocking
Actor Prakash Raj sparks controversy with a caricature on microblogging site X, portraying a man in traditional attire pouring tea.
Bollywood actor Prakash Raj has found himself entangled in a controversy after being formally accused by Karnataka police of making derogatory remarks about India's ambitious Chandrayaan-3 mission.
Reports confirm that Prakash Raj has been booked at a police station located in Karnataka's Bagalkot district in connection with a social media post.
According to the police, "A complaint has been registered against actor Prakash Raj regarding his comments on the Chandrayaan-3 mission," as reported by ANI.
Leaders of Hindu organizations initiated this complaint, which was filed at the Banahatti police station in the Bagalkote district, demanding immediate action against the veteran actor.
On a recent Sunday, Prakash Raj took to the microblogging platform X to share a caricature depicting a man wearing a shirt and lungi (traditional attire) while pouring tea. Accompanying the image was the caption, "First view just arrived from Chandrayaan… #VikramLander #justasking."
In the wake of this social media post, Prakash Raj faced substantial backlash, with many asserting that the Chandrayaan-3 mission is a matter of national pride.
Responding to the social media outrage, Prakash Raj later clarified on X that his comments were intended as a joke. He stated, "Hate sees only Hate…I was referring to a joke from the #Armstrong era, celebrating our Kerala Chaiwala. Which Chaiwala did the trolls see? If you don't get a joke, then the joke is on you…GROW UP #justasking."
As per the Indian Space Research Organisation (ISRO), Chandrayaan-3 is scheduled to make its lunar landing on August 23, at approximately 18:04 hours IST.
India is poised to become the fourth country globally to achieve this remarkable feat, following the footsteps of the United States, Russia, and China. Notably, India will be the sole nation to achieve a successful lunar landing on the moon's south pole.
Chandrayaan-3's mission objectives are threefold: to demonstrate a secure and soft landing on the lunar surface, showcase rover mobility on the moon's terrain, and conduct on-site scientific experiments.
The development of Chandrayaan-3 commenced in January 2020, with the launch initially planned for 2021. However, the mission encountered unforeseen delays due to the Covid-19 pandemic.
On July 14, 2023, the Chandrayaan-3 mission embarked on its journey, lifted off by the GSLV Mark 3 (LVM 3) heavy-lift launch vehicle from the Satish Dhawan Space Centre in Andhra Pradesh's Sriharikota at 2:35 PM.
Mangaluru Coal Lorry Owners Declare Indefinite Strike Starting Sep 25
Lorry owners in Mangaluru are set to strike from September 25, demanding higher transport fees for coal delivery, citing rising operational costs and minimal price increases by coal buyers.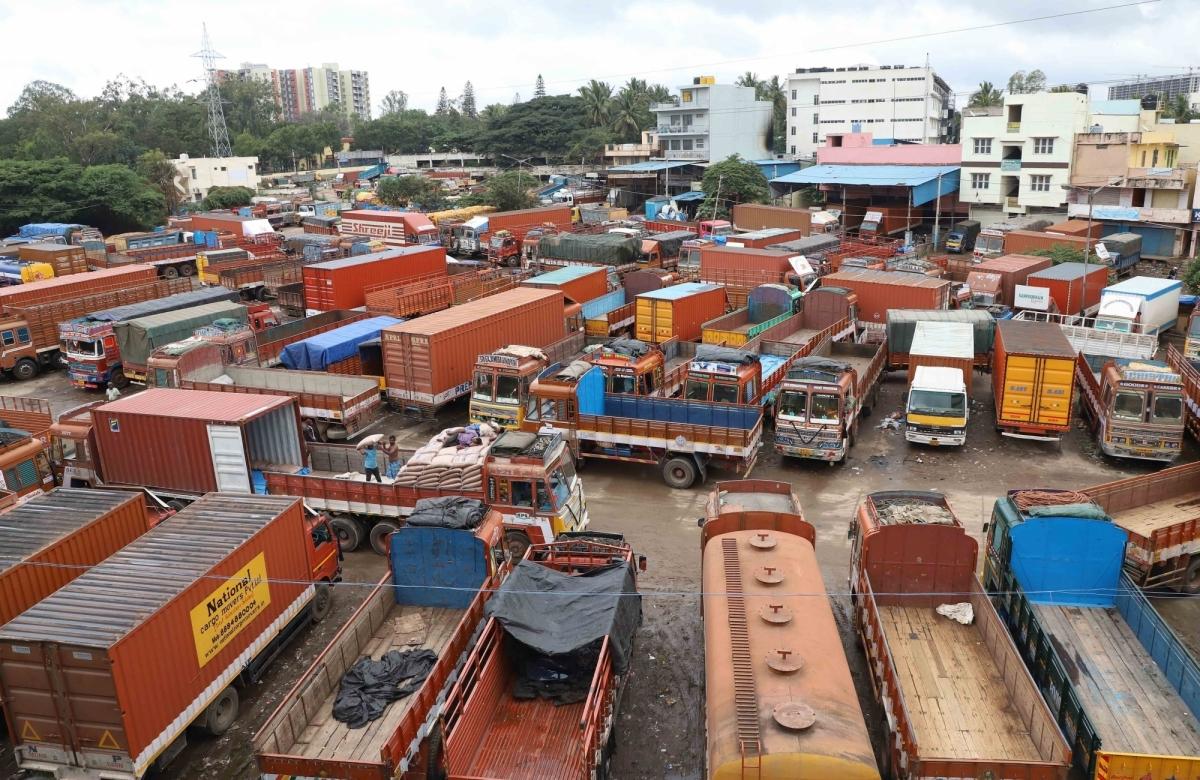 Mangaluru: Lorry owners who transport coal from Navamangaluru port (NMP) to steel, sugar and paper industries in different parts of the state have decided to go on indefinite strike from September 25 demanding hike in transport cost and other demands.
There are 2000 trucks supplying coal from NMP to steel industries in Bellary and Koppal and to sugar and paper industries in Shivamogga, Mysuru and Chamarajanagar districts. On an average, 300 coal-laden trucks leave the port every day.
"Our operational cost has doubled in the last five years, coal buyers have increased the transportation cost by only Rs 100-150 per tonne, which is causing loss to the truck owners," said Sushant Shetty, president of Dakshina Kannada Lorry Owners Association.
"In the last five years, the price of a truck (14-wheeler) has gone up from Rs 30 lakh to Rs 40 lakh, tire from Rs 16,000 to Rs 28,000, road tax to Rs 2,000. But the cost of fuel and spare parts has doubled. But only coal buyers have increased their freight cost by Rs 100. He accused.
1,300 per tonne of coal supply to Koppal. And the Lorry Owners' Association has urged the government to allocate Rs 1,400 to Bellary. A fortnight ago, the association had appealed to the district administration to resolve their grievances. But as there was no response, the lorry owners decided to go on strike.
Pro-Kannada Activists Protest at Vidhana Soudha After SC Cauvery Water Release Order
Protest in Bengaluru as Karnataka ordered to release Cauvery water to Tamil Nadu; KRV members detained by police.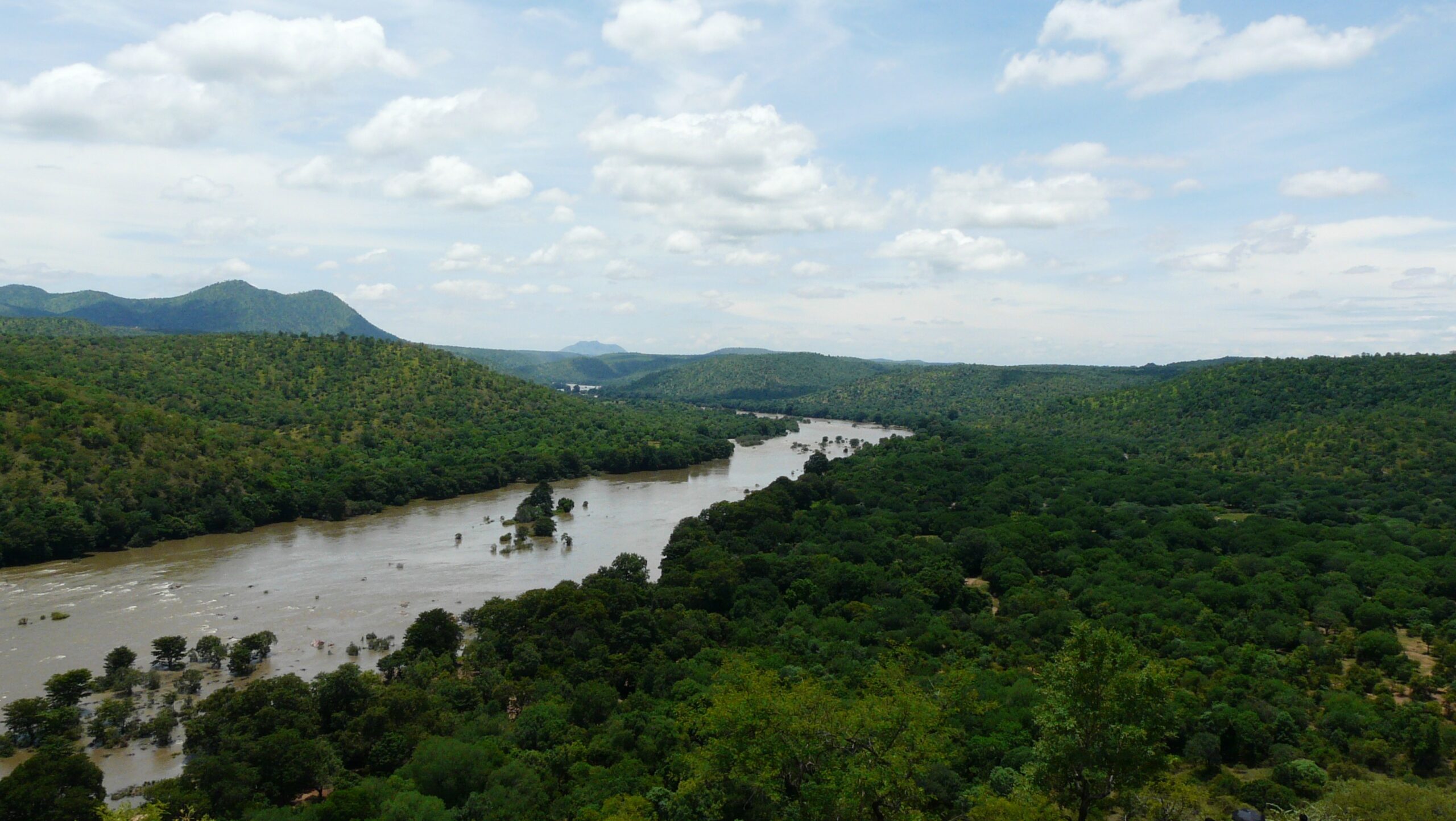 Bengaluru: In response to the Supreme Court's recent order instructing Karnataka to release Cauvery water to Tamil Nadu, members of the Karnataka Rakshana Vedike (KRV) attempted to stage a protest at Vidhana Soudha.
A group of over a hundred individuals affiliated with the pro-Kannada organization gathered at Maurya Circle and began marching toward Vidhana Soudha following the Supreme Court's mandate to release water to Tamil Nadu. The police, deployed in significant numbers, apprehended them and transported them in BMTC buses for detention.
Meanwhile, KRV President Narayana Gowda emphasized the importance of the state government taking a resolute stance and not yielding to the neighboring state's demands for water. He asserted, "Chief Minister Siddaramaiah should make a firm decision. Even if the government faces removal, our leaders must stand with the state's farmers in their time of need."
Gowda also announced that KRV would escalate protests across the state starting tomorrow, with ministers, MLAs, and MPs being greeted with black flags wherever they go. Additionally, it has been reported that a coalition of pro-Kannada organizations is contemplating calling for a Karnataka Bandh, and a meeting regarding this matter is scheduled for Friday.
On Thursday, the Supreme Court declined to intervene in the directive issued by the Cauvery Water Management Authority (CWMA), which mandated that the Karnataka government release 5,000 cusecs of water from the Cauvery and Krishna basins to Biligundulu, Tamil Nadu, for the next 15 days.
Karnataka CM Siddaramaiah Leaves Decision on More Deputy CMs to High Command
Karnataka CM Siddaramaiah defers decision on additional deputy CMs, awaits high command's verdict.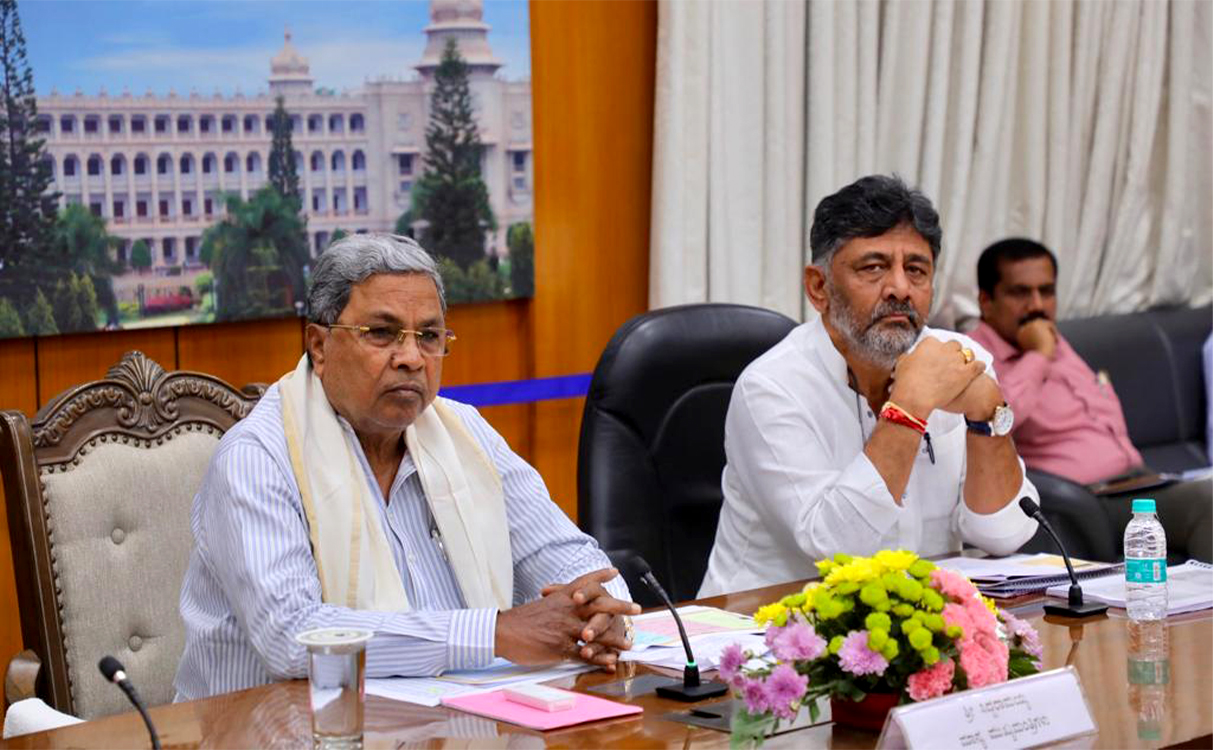 Kalaburagi: Karnataka Chief Minister Siddaramaiah addressed the growing debate within his cabinet gegarding the potential appointment of three additional deputy chief ministers in the state. He stated on Sunday that the ultimate decision would rest with the party's high command, and he would fully adhere to their directive.
Cooperation Minister KN Rajanna introduced the idea of having three more deputy chief ministers in Karnataka on Saturday. He expressed his intention to discuss this proposal with the Congress high command, taking into account the upcoming 2024 Lok Sabha elections.
Siddaramaiah emphasized that Rajanna's opinion was a personal one, and it would be presented to the party leadership for consideration. The chief minister underscored that he had no authority over the matter, reiterating that the decision would ultimately be made by the high command.
"Minister Rajanna has voiced his viewpoint, but the final verdict rests with the high command. Initially, the high command had indicated that one Deputy Chief Minister was sufficient and subsequently appointed one. Minister Rajanna has now proposed three more DCMs, and it's up to him to pursue it with the high command," Siddaramaiah stated during a press conference.
He added, "I have no further comments to make. The ultimate decision lies with the high command, and I will abide by their judgment."
Rajanna's proposal called for appointing deputy chief ministers from the Veerashaiva-Lingayat, SC/ST, and minority communities. Presently, DK Shivakumar, representing the Vokkaliga community, holds the position of Deputy Chief Minister and also serves as the state Congress President.
Rajanna's push for three additional DCMs contradicts the Congress's prior decision during cabinet formation, wherein it was specified that Shivakumar would be the sole deputy CM. This resolution was reached amid intense competition between Shivakumar and Siddaramaiah for the position of chief minister following the May Assembly election results.
Responding to Rajanna's statement, Home Minister G Parameshwara, who had aspired to be a deputy chief minister during the government's formation in May, stated on Saturday that there was nothing wrong with Rajanna's request for more DCMs. He acknowledged Rajanna's intentions were well-meaning.
"The upcoming Lok Sabha elections necessitate the need to engage all communities, which is why he has put forth his viewpoint. However, the decision to implement it or not rests with the high command," noted the state Home Minister.
Parameshwara, a prominent Dalit leader and the longest-serving KPCC President, previously held the position of DCM during the Congress-JD(S) coalition government.