Kolkata Knight Riders crush Royal Challengers Bangalore by 81 runs in IPL 2023
Kolkata Knight Riders beat Royal Challengers Bangalore by 81 runs in the IPL match held on Friday.
Kolkata : Kolkata Knight Riders beat Royal Challengers Bangalore by 81 runs in the IPL match held on Friday. It was a dominant performance by KKR as they posted a massive score of 204 for 7 and then bowled out RCB for just 123.
KKR's innings was built on the back of a scintillating knock by Shardul Thakur, who scored 68 runs off just 29 balls. He was well-supported by Rahmanullah Gurbaz, who scored a patient half-century, and Rinku Singh, who played a quickfire knock of 46 off 33 balls.
However, KKR's innings did not start well as they lost five wickets for just 89 runs. But Thakur's innings, which included six fours and five sixes, and Rinku Singh's quickfire knock helped KKR recover and post a challenging total.
RCB's chase got off to a poor start as they lost their openers early. Virat Kohli and Faf du Plessis tried to steady the ship, but they could not convert their starts into big scores. Michael Bracewell played a cameo of 19 runs, but it was not enough as RCB kept losing wickets at regular intervals.
Varun Chakravarthy was the pick of the bowlers for KKR as he picked up four wickets for just 15 runs in his four overs. Youngster Suyash Sharma also bowled well and picked up three wickets for 30 runs. Sunil Narine also chipped in with two wickets.
For RCB, left-arm pace bowler David Willey and leg-spinner Karn Sharma took two wickets each, but their efforts were not enough to stop KKR's onslaught.
In the end, KKR won the match by a comfortable margin of 81 runs. With this win, KKR moved up to the third position in the points table, while RCB slipped to the fifth position.
Overall, it was a complete performance by KKR, who dominated the match with both bat and ball. They will look to carry this momentum forward in their upcoming matches.
India vs Pakistan Match Rescheduled Due to Rain in Colombo
Rain halted the India-Pakistan Asia Cup showdown after 24.1 overs, moving the game to a reserve day with India at 147-2.
In Colombo, a highly anticipated cricket match between India and Pakistan in the Super Four stage of the Asia Cup was interrupted by rain on Sunday, leading to a postponement of the game to a reserve day. After just 24.1 overs of play, the contest was halted abruptly due to the inclement weather. When Pakistan won the toss and elected to bowl, India was at 147-2.
This additional day of play was added as a last-minute provision for this Super Four clash, making it the only match other than the final to receive such an extension. A previous encounter between the two teams had been washed out due to rain in Pallekele.
The persistent rain in Sri Lanka, which is co-hosting the tournament with Pakistan, has posed challenges for the organizers. This tournament serves as a precursor to the upcoming ODI World Cup.
At the time the rain intervened, Virat Kohli was at eight runs, while KL Rahul had scored 17 runs. Despite the efforts of the groundstaff to prepare the pitch for play after the showers had subsided, the game remained suspended following three inspections due to further rain.
India's captain Rohit Sharma (56) and opening batsman Shubman Gill (58) had provided a scintillating start, forming a partnership of 121 runs off 100 balls, which put Pakistan on the defensive. They took on the new-ball bowlers, Shaheen Shah Afridi and Naseem Shah, with audacious aerial shots during the powerplay, where only two fielders are allowed outside the inner circle.
Both Shaheen and Naseem proved to be formidable in their initial spells, with the ball frequently eluding the bat. One edge from Gill even managed to squeeze between two slips. Rohit, in particular, was in superb form, smashing leg-spinner Shadab Khan for two consecutive sixes and a four in a 19-run over, much to the delight of Indian fans in the mostly empty stadium.
However, Shadab Khan redeemed himself after the first drinks break by dismissing Rohit Sharma, caught out, while Shaheen returned in the subsequent over to send Shubman Gill back to the pavilion. Following these wickets, Kohli and Rahul were focused on rebuilding India's innings before the rain intervened once more.
ODI World Cup 2023: HCA Expresses Concerns Over Back-to-Back Games, Suggesting Further Schedule Adjustments
Hyderabad World Cup matches' schedule faces security concerns due to back-to-back games, potential changes loom.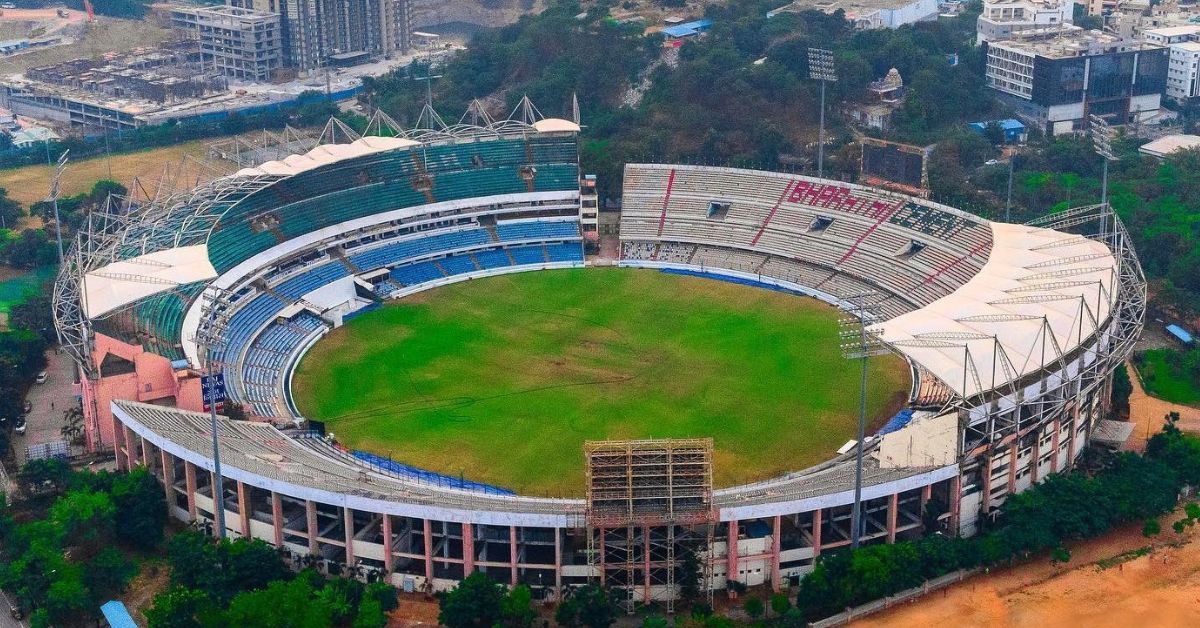 New Delhi: The tight scheduling of hosting two consecutive World Cup matches has raised concerns about organizational efficiency and security, prompting a Hyderabad Cricket Association (HCA) official to call for a necessary one-day interval. The statement on Sunday adds to the series of alterations in the ODI showpiece schedule set to commence in India on October 5.
The recent adjustments to the schedule, made earlier this month by the BCCI and ICC, included the significant match between arch-rivals India and Pakistan. In a bid to accommodate changes, the Indo-Pak encounter in Ahmedabad was advanced to October 15, leading to the rescheduling of Pakistan's game against Sri Lanka in Hyderabad from October 12 to October 10. Additionally, the HCA is set to host a match between New Zealand and the Netherlands on October 9.
However, further modifications seem likely due to reservations expressed by the Hyderabad police regarding the provision of security for consecutive matches. An unnamed HCA official addressed the issue, stating, "While I can't confirm an imminent change, having back-to-back games isn't the most ideal situation. If the BCCI is considering a reevaluation, it would be for the best. We're coordinating with security agencies to explore the feasibility. Simultaneously, we're keeping the BCCI informed about our efforts."
The official underlined the importance of a day's gap between two World Cup matches, emphasizing the ongoing collaboration with security agencies and maintaining transparency with the BCCI. The Hyderabad Police typically deploys 2000-2500 personnel for international matches, with deployment contingent on the game's nature and attendance projections.
With one of the games involving Pakistan, a higher level of security vigilance is anticipated. Pakistan's presence in India for the first time since the T20 World Cup 2016 adds significance to their matches in Hyderabad. The team is slated to play two warm-up games before engaging in as many main tournament matches at the Rajiv Gandhi International Stadium, with their opening match against the Netherlands scheduled for October 6.
Despite the impending ticket sales for the ODI mega event starting on August 25, there is limited time for cricket enthusiasts to plan their travel arrangements.
Bengaluru's Young Racer Shreyas Harish Dies in Chennai Bike Race Crash
Tragic accident at Chennai's bike race claims the life of 13-year-old racing prodigy Shreyas Harish from Bengaluru.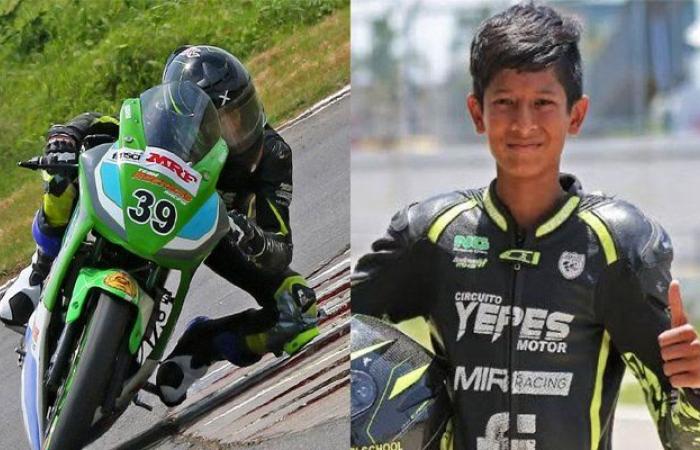 Chennai: Shreyas Harish, a 13-year-old bike racer from Bengaluru, who was competing in the MRF Indian National Motorcycle Racing Championship organized at the Madras International Circuit (MIC) in Chennai, died tragically in an accident.
Harish was leading in the competition held on Saturday. Shreyas tragically died in an accident that happened on this occasion.
Shreyas, a student of Kensari School, Bengaluru, participated in the TVS One Make Championship in the budding competitor category.
The bike fell down after missing the turn. At the same time, the lock of the helmet worn by Shreyas came off. At this time, it is known that another competitor's bike, which was coming from behind, ran over Shreyas and moved ahead.
The organizers immediately stopped the race and rushed Shreyas to the hospital in an ambulance. However, Shreyas breathed his last on the way to the hospital and it is learned that Shreyas father Harish Parandhaman was also with him.
Following the tragic incident, the Madras Motor Sports Club has canceled the remaining races scheduled for Saturday and Sunday.
Born on 26 July 2010, Shreyas is a student of Kensri School, Bengaluru. Not only did he compete in the Petronas TVS One-Make Championship Novice category, winning it four times in a row, he was hailed as a rising star as he won several races at the national level.
MMSC president Ajith Thomas said, "It is a tragedy to lose such a young and talented rider. He was making waves with his amazing racing talent. Immediately after the incident, all medical assistance was provided and he was taken to the hospital.
After the incident, it was decided to cancel the program for the rest of the weekend. Condolences to the Shreyas family.
In May this year, Shreyas, who won the MiniGP India title, participated in the MiniGP races in Spain, finishing fifth and fourth in both races respectively. He is scheduled to compete in the MSBK Championship 2023 at the Sepang Circuit in Malaysia in August.