Pro-Kannada Activists Protest at Vidhana Soudha After SC Cauvery Water Release Order
Protest in Bengaluru as Karnataka ordered to release Cauvery water to Tamil Nadu; KRV members detained by police.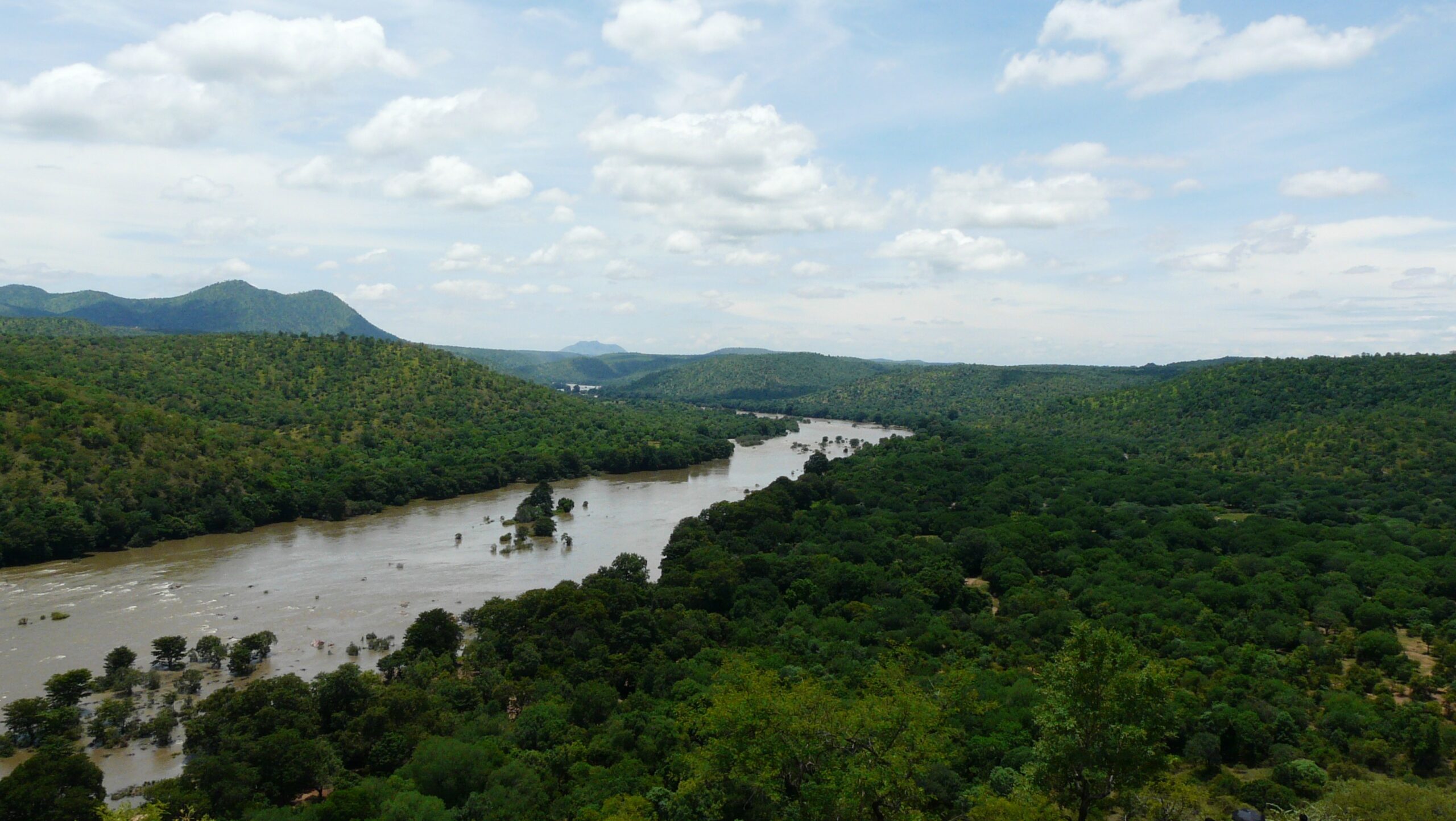 Bengaluru: In response to the Supreme Court's recent order instructing Karnataka to release Cauvery water to Tamil Nadu, members of the Karnataka Rakshana Vedike (KRV) attempted to stage a protest at Vidhana Soudha.
A group of over a hundred individuals affiliated with the pro-Kannada organization gathered at Maurya Circle and began marching toward Vidhana Soudha following the Supreme Court's mandate to release water to Tamil Nadu. The police, deployed in significant numbers, apprehended them and transported them in BMTC buses for detention.
Meanwhile, KRV President Narayana Gowda emphasized the importance of the state government taking a resolute stance and not yielding to the neighboring state's demands for water. He asserted, "Chief Minister Siddaramaiah should make a firm decision. Even if the government faces removal, our leaders must stand with the state's farmers in their time of need."
Gowda also announced that KRV would escalate protests across the state starting tomorrow, with ministers, MLAs, and MPs being greeted with black flags wherever they go. Additionally, it has been reported that a coalition of pro-Kannada organizations is contemplating calling for a Karnataka Bandh, and a meeting regarding this matter is scheduled for Friday.
On Thursday, the Supreme Court declined to intervene in the directive issued by the Cauvery Water Management Authority (CWMA), which mandated that the Karnataka government release 5,000 cusecs of water from the Cauvery and Krishna basins to Biligundulu, Tamil Nadu, for the next 15 days.
Zika Virus Detected in Mosquitoes in Karnataka's Chikkaballapura District
Zika virus detected in Chikkaballapura mosquitoes; human cases still absent. Precautionary measures underway.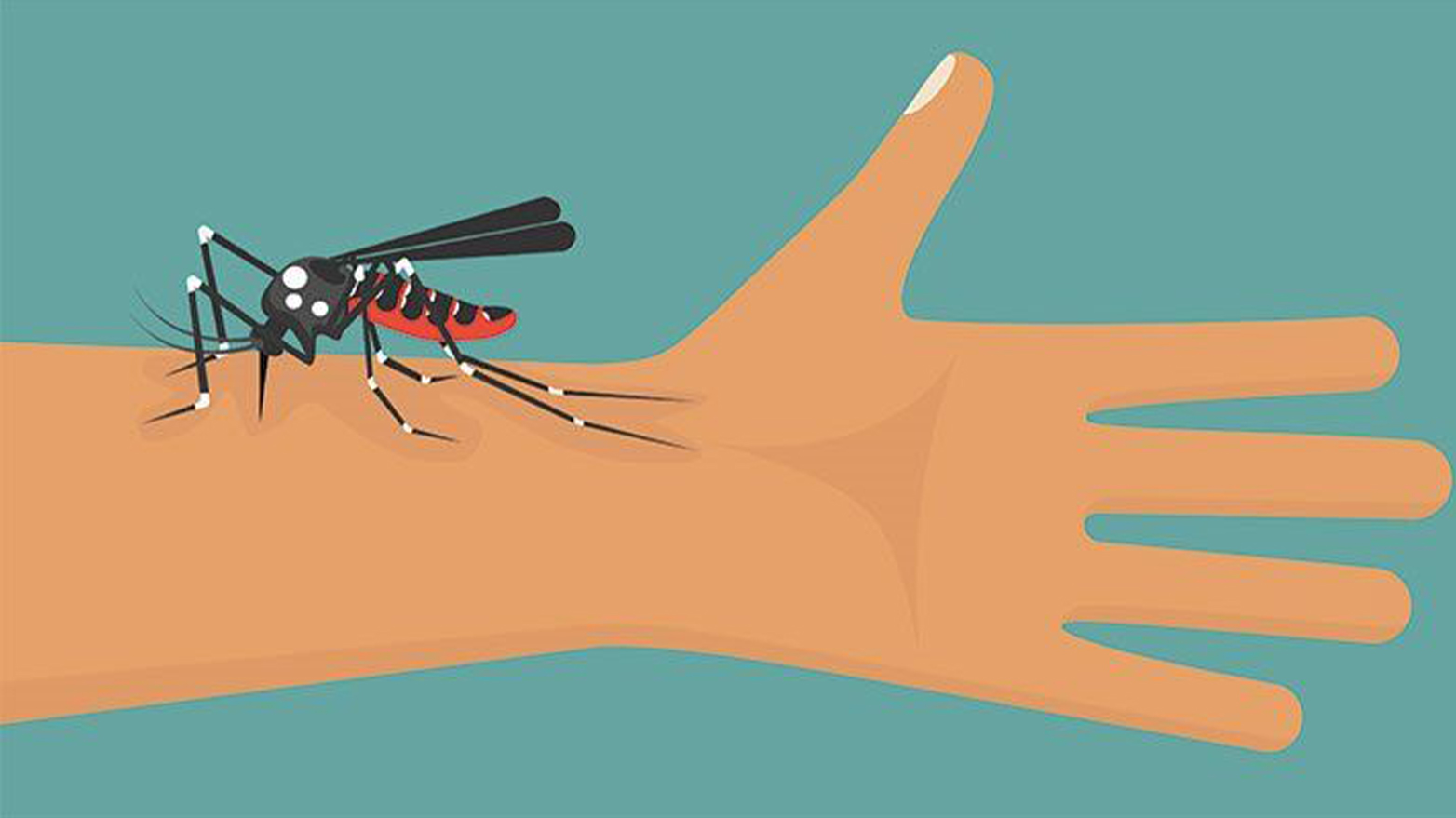 Health officials in Chikkaballapura district of Karnataka have reported the detection of Zika virus in a species of mosquito known as Aedes aegypti. Following this discovery, blood samples from individuals experiencing high fever have been sent to the National Institute of Virology (NIV) for examination. The virus was found in mosquito samples collected from six waterbodies in Chikkaballapura, with the samples sent for analysis towards the end of August.
Upon confirming the presence of the Zika virus in mosquito samples from Talakayalabetta in the district, authorities issued an alert within a five-kilometer radius of the affected area as a precautionary measure to prevent further breeding of the virus-carrying mosquitoes. It is important to note that, as of now, the virus has only been detected in mosquito samples from the Talakayalabetta waterbody, with no human cases reported.
Karnataka Health Minister Dinesh Gundu Rao reassured the public, stating that no individuals have tested positive for Zika virus and that the virus was found in a mosquito pool. He emphasized that the report had been available for the past ten days and urged people not to be alarmed, as the health department was closely monitoring the situation.
Rao explained that some individuals had displayed symptoms such as fever and rashes, leading them to be hospitalized and tested. However, some of them have already been discharged, and the situation is under control. He stressed the importance of vigilance, particularly among pregnant women who might be at risk, although no such cases have been reported thus far.
State Health Commissioner D. Randeep confirmed that Zika virus had been identified in mosquito samples but not in humans. He noted that samples from three patients with fever were sent for testing to the National Institute of Virology, and these patients were in stable condition.
Dr. Mahesh Kumar, the District Health Officer of Chikkaballapura, explained that mosquito samples were collected from six sites in August, and the reports were received on October 25. While samples from five sites tested negative for Zika virus, those from the Thalakayalabetta waterbody in Shidlaghatta taluk tested positive. In response, a five-kilometer radius alert was issued, and comprehensive preventive measures were implemented.
Blood samples from 33 patients, including 29 antenatal cases and four patients with high fever, have been sent to the NIV as a precaution. The results are expected within the next 10 days, with all the patients in question reported to be in good health. Mosquito breeding control measures have been enacted, public health awareness campaigns are ongoing, and sanitation practices around households are being promoted. Additionally, mosquito fogging is taking place in the vicinity where the Zika virus was detected, and authorities are cooperating with the revenue department to prevent further virus spread.
Bengaluru's Roaming Leopard Fatally Shot During Capture Attempt
Bengaluru's wandering leopard, which injured officials during capture, sadly succumbed to its injuries while undergoing treatment today.
A leopard that had been roaming the streets of Bengaluru for several days tragically succumbed to its injuries during treatment. After the big cat injured forest officials during a search operation, shots were fired to neutralize it, following permission granted by the Chief Wildlife Warden. Subsequently, the injured leopard was transported to a veterinary hospital where it eventually succumbed to its wounds.
"The leopard attacked Dr. Kiran and another officer, causing them severe injuries. As a result, the Chief Wildlife Warden authorized the use of lethal force to subdue the wild cat," stated Lingraja, the Chief Conservator of Forests (CCF) for the Bangalore Circle.
The leopard was eventually captured following an extensive search operation in the Kudlu Gate area of Bengaluru. Its initial sighting occurred on a Saturday night in the Singasandra area near Electronic City in Bengaluru, where CCTV footage showed the leopard being chased by two stray dogs.
Promptly responding to the video, forest officials and police teams were dispatched to the area. The forest department had also set up four cages to facilitate the leopard's capture.
On October 29, the leopard was spotted entering an apartment in Kudlu, according to news agency PTI.
The Singasandra area, where the leopard was first sighted, is in close proximity to Bengaluru's Bannerghatta National Park.
BJP Demands Disqualification of Karnataka Minister in Fake Document Scandal
BJP Karnataka urges CBI or NIA probe to safeguard national security following arrests, files complaint with Election Commission of India.
The Bharatiya Janata Party (BJP) has called for the removal of Karnataka's Urban Development Minister and Hebbal MLA, Suresha B S, also known as Byrathi Suresh, from the state assembly. This demand follows the apprehension of his alleged associates for their involvement in forging Aadhaar, voter ID, PAN cards, and driver's licenses.
In a formal complaint submitted to the Election Commission of India, the BJP's Karnataka unit has urged for a thorough investigation by either the Central Bureau of Investigation (CBI) or the National Investigation Agency (NIA). The party asserts that the actions of the three individuals arrested by the police pose a significant threat to national security.
A delegation led by S Suresh Kumar, BJP MLA representing Rajaji Nagar and a former minister, presented their complaint at the Chief Electoral Officer's office. The complaint details that an FIR has been registered against Mounesh Kumar, Bhagat, and Raghavendra. These individuals were allegedly involved in the production of counterfeit Aadhaar Cards, Voter IDs, driving licenses, PAN Cards, and other documents at their business establishment, MSL Techno Solutions in RT Nagar.
The BJP leadership emphasized that the production of fake Aadhaar cards is a grave offense with implications for national security. It allows illegal immigrants and non-residents to fraudulently acquire citizenship, placing a substantial burden on government resources, as social welfare programs meant for native, impoverished citizens are wrongly allocated to these immigrants.
The BJP accused local politicians, including the MLA from the Congress party representing the Hebbal constituency, of being involved in this extensive fraud. They asserted that such politicians provide political protection to illegal immigrants by exploiting the Aadhaar scheme, potentially for the purpose of creating voter blocks among minority communities.
The BJP insisted that individuals who offer political protection to illegal immigrants should be regarded as threats to national security. The party contended that in their quest for power, these individuals are manipulating the Aadhaar system to build support among minority groups.
The party has called for immediate legal action, including the filing of a criminal breach of trust case against the MLA and his associates. Given the significance of this issue in terms of national sovereignty and security, the BJP has recommended that the case be handed over to the NIA or CBI to ensure that the culprits are held accountable.
The BJP has demanded a thorough investigation into this incident, treating it as a crime against the sovereignty, integrity, and security of India. They argue that all those involved, including the MLA who has breached the trust of his office, must face legal consequences.
In light of the circumstances outlined above, the BJP has formally requested that the authorities initiate an appropriate investigation by CBI or other central agencies and take legal action against the accused and their close associates connected to Sri Byrathi Suresh (MLA Hebbal). Additionally, the party has called for Byrathi Suresh's disqualification from the Karnataka Legislative Assembly.