MP Pratap Simha Alleges Inside Deal between CM Siddaramaiah and Maharatha BJP Leaders
MP Pratap Simha has exploded that Chief Minister Siddaramaiah has an inside deal with some Atiratha-Maharatha leaders of the BJP. 
Mysuru: MP Pratap Simha has exploded that Chief Minister Siddaramaiah has an inside deal with some Atiratha-Maharatha leaders of the BJP. Also, some leaders have said that BJP has eaten soil.
Talking to reporters, he asked why the Congress did not complain about the 40 percent allegation against the BJP government. Keeping the letter written by Kempanna, the Congress leaders stormed the town. When BJP was in power, Siddaramaiah used to shout about Re Do, Arkavati De Notification, Kempanna Commission Report. But, we never let the snake out of the snake box even for a single day. Siddaramaiah was also shouting at BJP about PSI scam, Bitcoin. Now they are not talking about this. Siddaramaiah challenged him to order an investigation into the allegations made by you if you are not compatible with some BJP leaders.
Do you only criticize them when the time comes? He asked if it was your agreement that you scratch my back when I'm itchy and I'll scratch your back when you're itchy.
Siddaramaiah himself may not be talking about you some of BJP's vain maharaths. Some may be involved, BJP worker has never been involved with you. It won't happen. Some BJP leaders may have lost the election. Pratap Sinha said that our activists have not lost.
Siddaramaiah is saying that no matter how difficult it is, we will implement the guarantee. But first tell me where do you get money for that? Is it Congress culture to extort people and implement free schemes? Siddaramaiah, DK Shivakumar, M.B. Patil said that he would sell his own property and give a free guarantee.
If you ask how to mobilize resources for the free guarantee scheme, what do the petitioners mean? After five years you have no political future. But Karnataka has a future. Don't stonewall it. People rejected BJP because people were unhappy with BJP. People voted for you after seeing your guarantee. BJP has eaten dirt from some leaders. Are you eating dirt now? Don't just divert to BJP, Manuvad, RSS. What is the financial status of the state? He said, issue a white paper and tell officially which CM of the state has borrowed how much.
Reacting to the Congress statement that the BJP government has increased the electricity bill, Pratap Sinha said that the BJP had enacted the ban on cow slaughter and ban on conversions. Do not mislead the people of the state. KERC has recommended rate hike. The state government has the right to block or reject it. Why are you blocking the contractor money release order made by the last government but not the electricity bill order? From where you earn, from where you do business. He asked if you are only interested in that issue.
Pratap Singh clarified the problem of fast tag in the toll of Bengaluru-Mysuru highway, Fast tag is working in the tolls. No problem. Toll collection was at the beginning. Now this problem is not there, he said. If there is no fast tag, it is mandatory to pay double charge. It is normal for the toll to increase when the financial year starts in the entire country. The toll for this highway was supposed to increase in April. Pratap Sinha said that it was not then but now it has increased by 22%.
JD(S) Loses Secular Status by Aligning with BJP: CM Siddaramaiah
Karnataka CM questions JD(S) on secular claim post BJP alliance for 2024 elections.
Chamarajanagar: Karnataka's Chief Minister, Siddaramaiah, took a pointed jab at the JD(S), led by former Prime Minister H.D. Deve Gowda, on Wednesday. He questioned the party's claim to be secular after forming an electoral alliance with the BJP for the upcoming 2024 Lok Sabha elections.
The JD(S) recently made the decision to join forces with the BJP following a meeting between its leader and former Chief Minister, H.D. Kumaraswamy (the son of Deve Gowda), Home Minister Amit Shah, and BJP National President J.P. Nadda in New Delhi.
Addressing reporters in Konanakere district, Siddaramaiah remarked, "They have now forged an alliance with the BJP for the elections, so what should we call them? The name suggests 'secular,' but are they still secular? Can we believe what they claim? Even after aligning with a communal party, can they still be considered secular? Let them align with the BJP or anyone else; we don't object to that. But they shouldn't claim to be secular; that's all. The Janata Dal should not portray itself as a secular party."
JD(S) had previously formed governments in coalition with both the BJP and Congress, serving for 20 months from January 2006 and 14 months from May 2018, with Kumaraswamy as the Chief Minister on both occasions.
Earlier in the day, Kumaraswamy criticized Congress leaders for suggesting that Deve Gowda had proven JD(S) to be the "B-team" of the BJP by forming an alliance with them. He argued that had he chosen to align with the BJP, as per the invitation from Shah, instead of with the Congress after the 2018 Assembly polls, he could have governed for a full five years.
Accusing the Congress of undermining secular forces across the country, Kumaraswamy alleged that they even attempted to "eliminate" the JD(S) after forming an alliance with the party. He pointed out that the JD(S) did not expel Siddaramaiah from the party, countering claims that in 2004, Siddaramaiah had attempted to meet with the then BJP leader M. Venkaiah Naidu in Chennai to explore an understanding and form a government.
In response, Siddaramaiah clarified, "I have never met Venkaiah Naidu. It's true that I met (L.K.) Advani. Advani was formerly part of the Janata Party; that's how I know him, and I did meet him."
Muslim Leaders Resign from JD(S) Following BJP Alliance
JD(S) joins BJP-led NDA; Muslim leaders, including Syed Shafiullah, resign from party roles in response.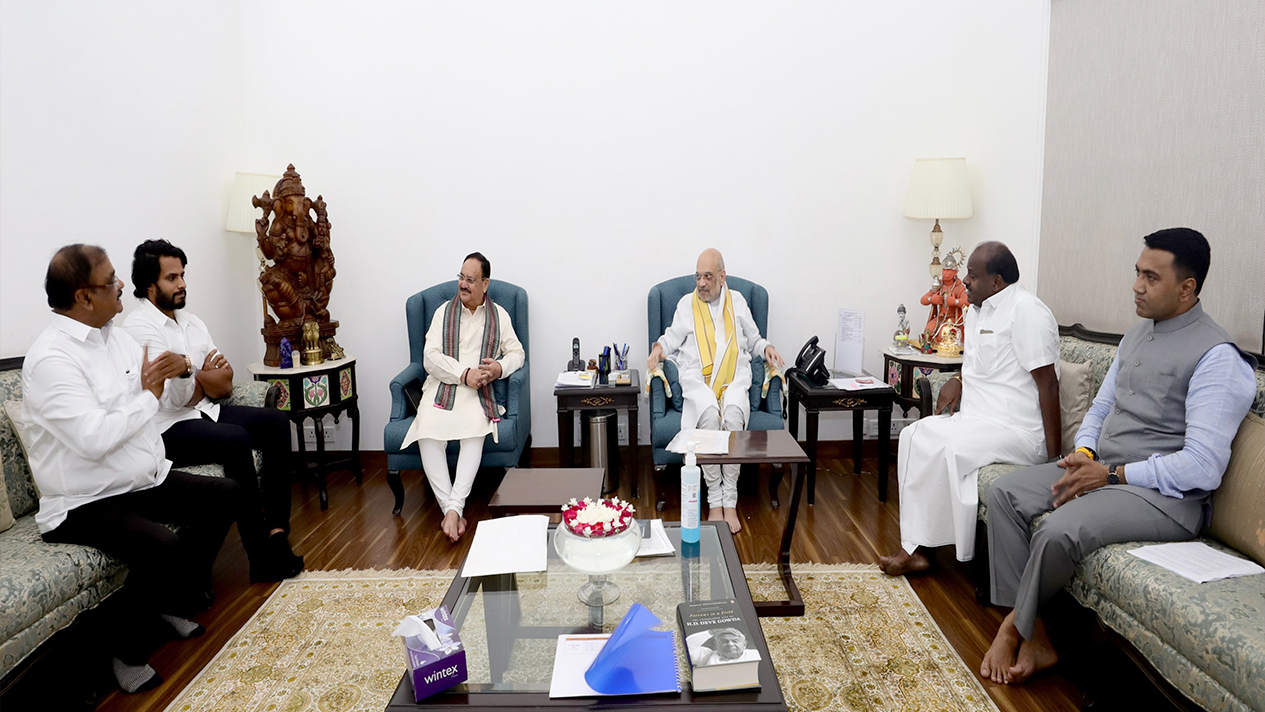 Karnataka:The JD(S) has officially joined the BJP-led NDA in preparation for the upcoming Lok Sabha elections next year. In response to this development, senior Muslim leaders, including Syed Shafiullah, who held the position of the party's senior state vice-president, have resigned from all party positions.
This move by the JD(S) is part of the BJP's efforts to reconfigure its electoral strategy in various states, both for the forthcoming Assembly polls in five states and the imminent general election. The JD(S), under the leadership of former Prime Minister HD Deve Gowda, has affirmed its alliance with the NDA and emphasized its collaboration with the saffron party to challenge the Congress in Karnataka during the Lok Sabha polls.
Syed Shafiullah, the Senior State Vice President of JD(S), decided to resign from the party due to the JD(S)'s decision to form an alliance with the BJP. In his resignation letter, he expressed his commitment to the party's secular principles and cited a previous instance when the JD(S) had aligned with the BJP to form the state government. He also noted his previous decision to stay outside the party during that period.
It's worth mentioning that the JD(S) had previously formed coalition governments with both the BJP and Congress independently, with Kumaraswamy serving as chief minister for 20 months from January 2006 and 14 months from May 2018, respectively.
Shafiullah explained his resignation by stating, "Since the party's senior leaders are now choosing to align with the BJP, I have no choice but to submit my resignation to the party's Senior Vice President Office of the State and also my Primary Membership of the Party."
According to a report by Deccan Herald, several other prominent figures, including former minister N M Nabi, former New Delhi representative Mohid Altaf, youth wing president NM Noor, and former minority wing chief Nasir Hussain Ustad, are also leaving the regional party.
Mangaluru Coal Lorry Owners Declare Indefinite Strike Starting Sep 25
Lorry owners in Mangaluru are set to strike from September 25, demanding higher transport fees for coal delivery, citing rising operational costs and minimal price increases by coal buyers.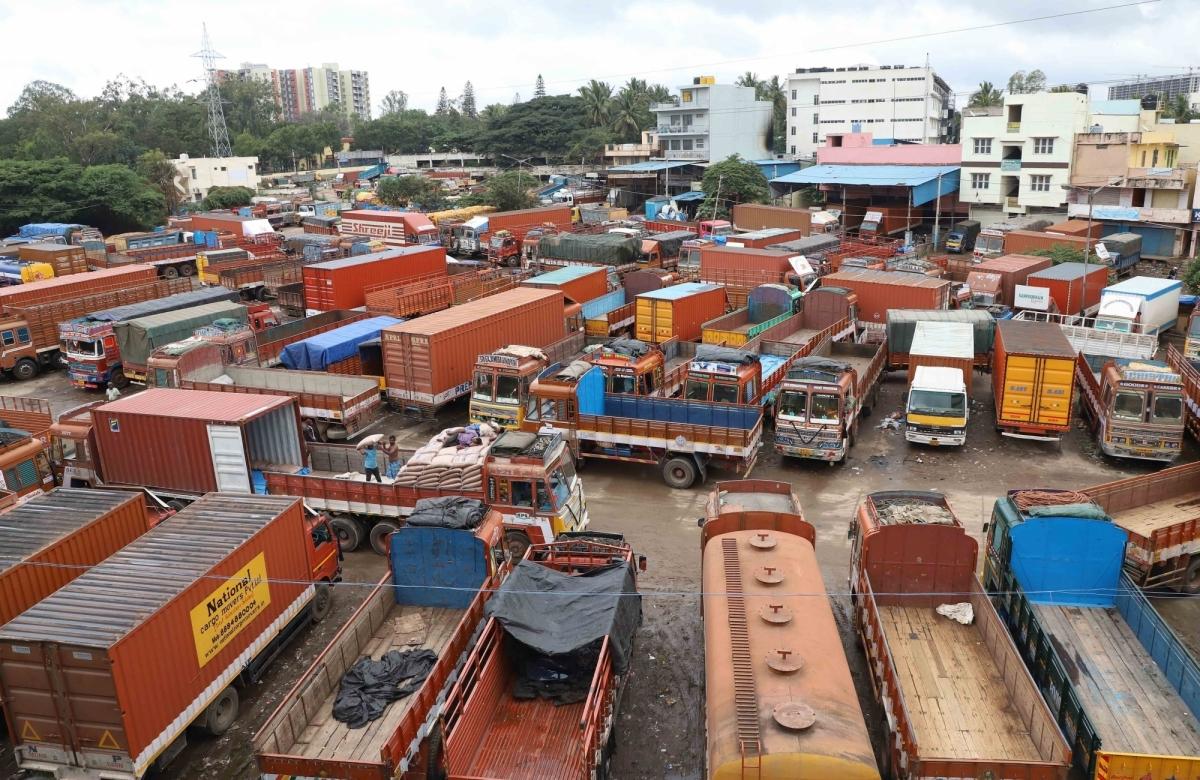 Mangaluru: Lorry owners who transport coal from Navamangaluru port (NMP) to steel, sugar and paper industries in different parts of the state have decided to go on indefinite strike from September 25 demanding hike in transport cost and other demands.
There are 2000 trucks supplying coal from NMP to steel industries in Bellary and Koppal and to sugar and paper industries in Shivamogga, Mysuru and Chamarajanagar districts. On an average, 300 coal-laden trucks leave the port every day.
"Our operational cost has doubled in the last five years, coal buyers have increased the transportation cost by only Rs 100-150 per tonne, which is causing loss to the truck owners," said Sushant Shetty, president of Dakshina Kannada Lorry Owners Association.
"In the last five years, the price of a truck (14-wheeler) has gone up from Rs 30 lakh to Rs 40 lakh, tire from Rs 16,000 to Rs 28,000, road tax to Rs 2,000. But the cost of fuel and spare parts has doubled. But only coal buyers have increased their freight cost by Rs 100. He accused.
1,300 per tonne of coal supply to Koppal. And the Lorry Owners' Association has urged the government to allocate Rs 1,400 to Bellary. A fortnight ago, the association had appealed to the district administration to resolve their grievances. But as there was no response, the lorry owners decided to go on strike.