Shiv Sena MLA Disqualification Hearing Postponed by Maharashtra State Assembly Speaker
Supreme Court instructed Maharashtra Assembly Speaker to report disqualification petition progress and schedule within a week.
Mumbai: Maharashtra State Assembly Speaker Rahul Narvekar has reserved his decision on setting a schedule for the hearings of disqualification petitions filed against Shiv Sena MLAs, opting to consolidate all these petitions. The next hearing is expected to take place on October 13.
In response to the Supreme Court's directive, which required the Maharashtra State Assembly Speaker to submit a progress report and schedule for disqualification petition hearings within a week, Rahul Narvekar summoned both factions of the Shiv Sena for a hearing on Monday. However, the two factions did not reach a consensus on the matter.
During the hearing at Vidhan Bhavan, Speaker Rahul Narvekar emphasized that he is prioritizing justice over haste. He asserted that every MLA facing disqualification should be granted sufficient time to present their case and arguments. "Justice is paramount, and the focus should be on ensuring a fair hearing and resolution of the petitions, rather than rushing the process," the Speaker stated.
Anil Parab, a Shiv Sena MLC (UBT), expressed concerns that the government was merely stalling the proceedings. He pointed out that the Supreme Court had provided clear guidelines for the disqualification of MLAs, yet the hearings continued to be postponed for various reasons. Parab remarked, "Justice delayed is justice denied. If the disqualification cases against Shiv Sena's MLAs are similar in nature, it makes sense for the Speaker to consolidate and address them collectively, rather than prolonging the process with separate hearings. The Supreme Court had stipulated a reasonable timeframe, not an indefinite one, as indicated in recent directives."
Sanjay Shirsat, a Shiv Sena MLA (Shinde), noted that the Speaker had heard their arguments during the Monday hearing. He mentioned that they had requested separate hearings for the disqualification cases, with some members preferring online hearings. Shirsat emphasized the importance of not rushing the resolution of the disqualification petitions and stated, "We are against consolidating the petitions."
Parab mentioned that during the next hearing on October 13, the Speaker would decide whether to consolidate the petitions or hear them separately. He expressed disappointment that the Speaker did not provide concrete updates during the current hearing. Anil Desai, a leader of Shiv Sena (UBT), added, "The Supreme Court has clearly defined key aspects such as identifying the chief whip and distinguishing the political party's legislative and organizational roles. Therefore, there is no justification for further delaying the hearings. We remain confident that the Speaker will deliver justice in our favor."
AP CM Issues Cyclone Alert: Urgent Preparations and Relief Measures Underway
Cyclone Alert: CM Jagan Reddy directs high alert as Bay of Bengal's low pressure escalates into a cyclonic storm.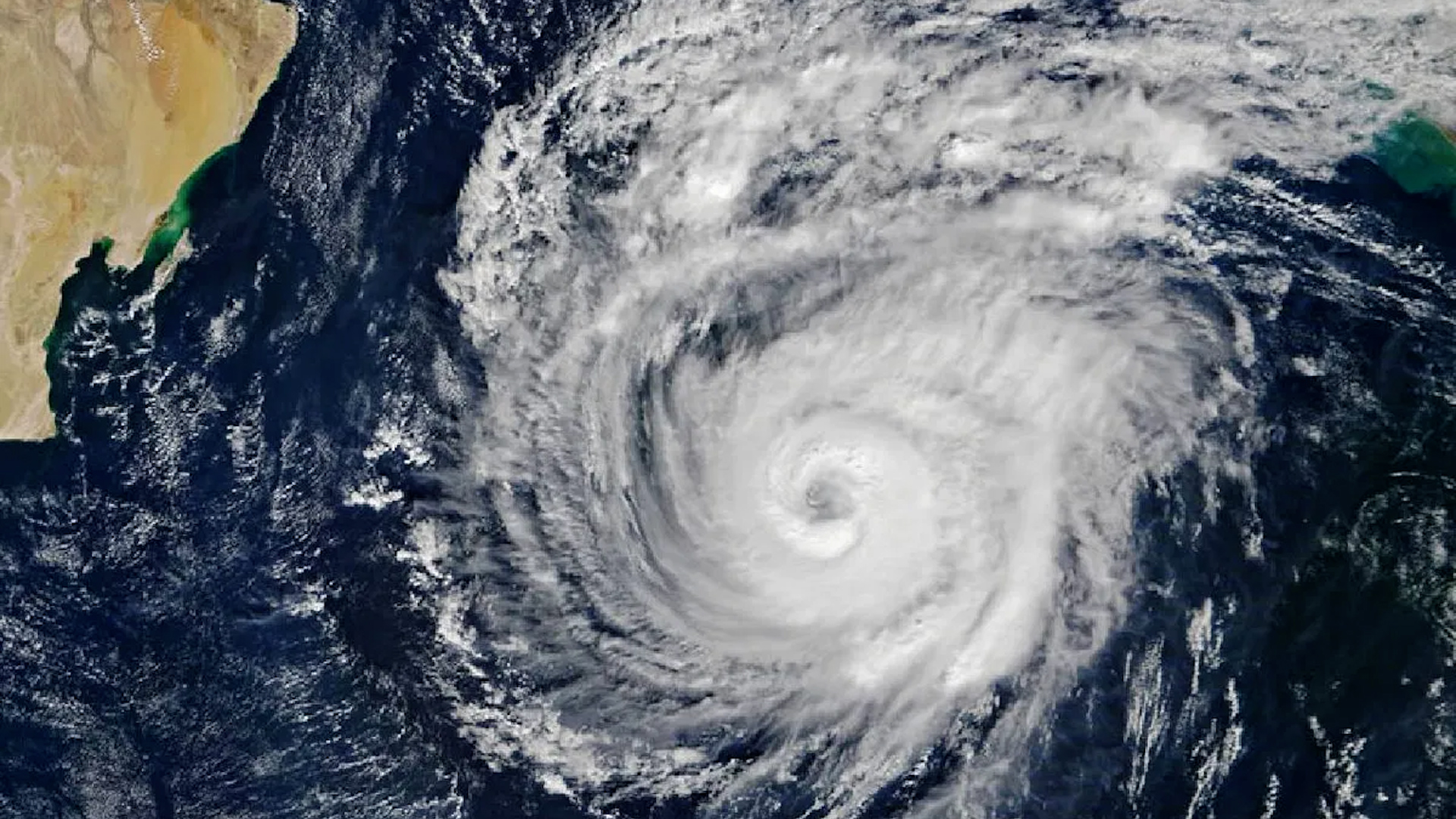 Andhra Pradesh Chief Minister Y. S. Jagan Mohan Reddy issued a directive on Saturday, urging officials to remain on high alert in anticipation of a low-pressure system over the Bay of Bengal transforming into a cyclonic storm.
The Chief Minister was apprised that the cyclone is anticipated to make landfall between Nellore and Machilipatnam on December 4, progressing northward.
To mitigate the impact, the Chief Minister instructed cyclone-affected district collectors and disaster management officials to prepare for relief and rescue efforts. They were tasked with restoring power lines and transportation facilities in affected areas, and relocating people from coastal regions to safer locations, organizing relief camps, and ensuring adequate stocks of essential supplies such as milk, drinking water, and food.
Responding promptly to the Chief Minister's directives, the government allocated Rs 2 crore to Tirupati district and Rs 1 crore each to SPSR Nellore, Prakasam, Bapatla, Krishna, West Godavari, Dr BR Ambedkar Konaseema, and Kakinada districts for relief measures.
The Indian Meteorological Department (IMD) issued a cyclone alert for Andhra Pradesh and the adjacent North Tamil Nadu-Puducherry coasts. According to the IMD, as of 0600 UTC on December 2, a deep depression over the southwest Bay of Bengal was centered approximately 540 km southeast of Nellore, 650 km south-southeast of Bapatla, and 650 km south-southeast of Machilipatnam. The depression is expected to intensify into a cyclonic storm over the next 24 hours and cross the south Andhra Pradesh coast between Nellore and Machilipatnam around 0600 UTC on December 5.
Chief Secretary K. S. Jawahar Reddy, during a video conference with district collectors, emphasized the need for preparedness to address any situations arising from the cyclone. District collectors were instructed to take precautionary measures to prevent loss of life and minimize property damage.
As the cyclone approaches, heavy to very heavy rains are predicted for the next three days in Tirupati, Nellore, Prakasam, Bapatla, Krishna, West Godavari, Konaseema, East Godavari, Kakinada, and Anakapalli districts. The Chief Secretary urged district collectors to ensure that fishermen do not venture into the sea during this period and to caution those already at sea to return.
Mizoram Vote Count Moved to December 4th: Election Commission
The (ECI) rescheduled the Mizoram assembly election vote count to December 4 (Monday) from the initial date of December 3 (Sunday).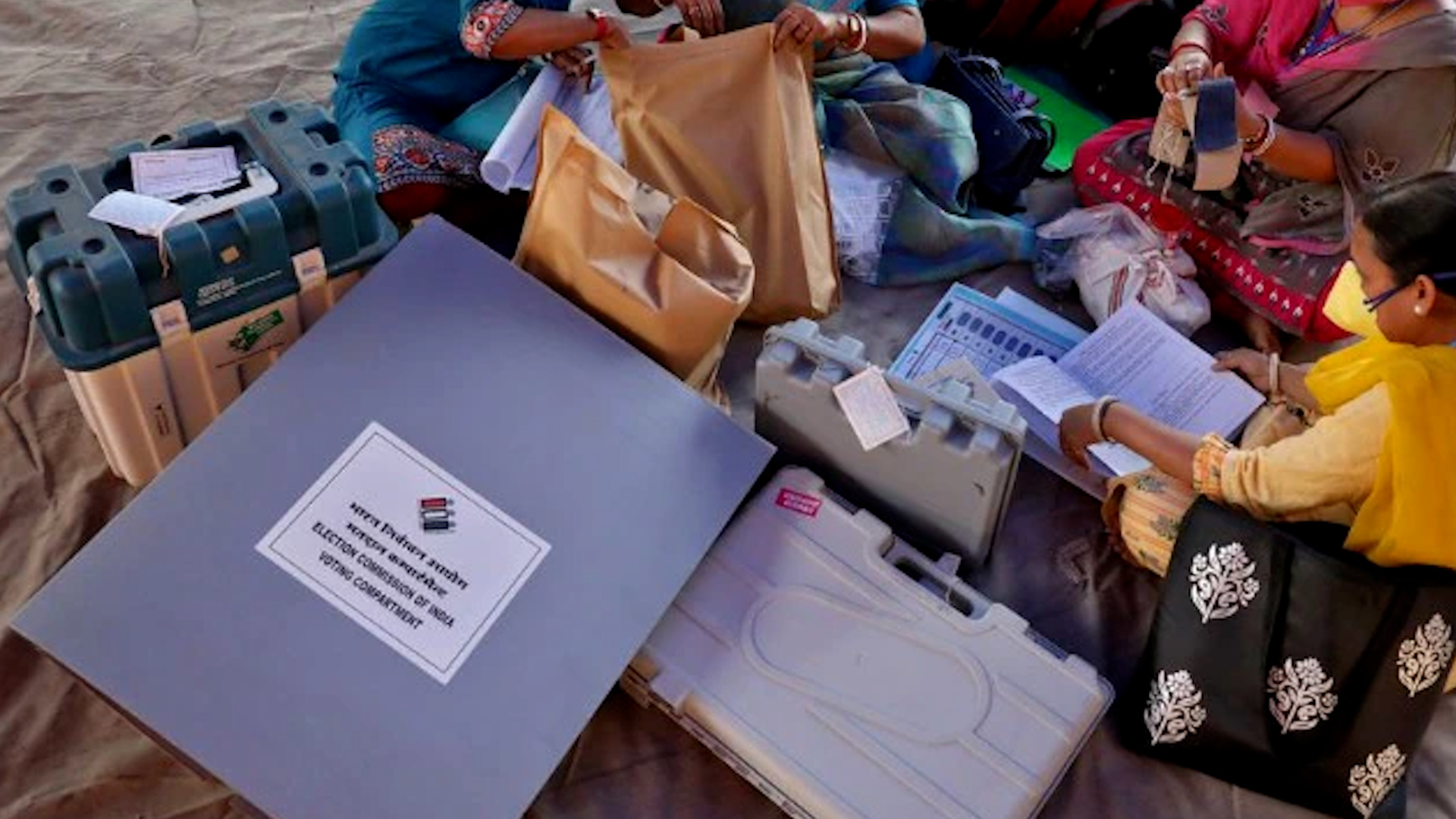 The Election Commission of India (ECI) made an official announcement on Friday, revealing a change in the schedule for counting votes in Mizoram's state assembly elections. The counting, initially slated for December 3 (Sunday), will now take place on December 4 (Monday).
Mizoram, along with Rajasthan, Madhya Pradesh, Chhattisgarh, and Telangana, participated in the electoral process last month. While the results for the other four states are set to be disclosed on Sunday, Mizoram's counting has been rescheduled to the following day.
The decision by the ECI to shift the counting date was prompted by requests from civil society organizations within Mizoram. These groups emphasized that Sunday holds special significance for the state's predominantly Christian population. The ECI acknowledged receiving multiple representations urging the change and subsequently decided to amend the date.
In a press release, the ECI stated, "The Commission has received several representations from various quarters requesting a change in the date of counting from 3rd December, 2023 (Sunday) to some other weekday, citing the special significance of 3rd December, 2023, being a Sunday for the people of Mizoram. The Commission, having considered these representations, has decided to revise the date of counting for the General Election to the Legislative Assembly of Mizoram from 3rd December, 2023 (Sunday) to 4th December, 2023 (Monday)."
Earlier on the same day, the Mizoram NGO Coordination Committee (NGOCC) staged protests across the state advocating for the change in date, as reported by PTI. The NGOCC, serving as the umbrella organization for major civil society groups and student bodies in the state, expressed dissatisfaction with the ECI's initial silence on the matter despite repeated appeals from political parties, churches, and NGOs for rescheduling the counting date.
Voting in Mizoram occurred on November 7, with a noteworthy 80.43% voter turnout. The outcomes of these five assembly elections are anticipated to set the tone for the 2024 general elections, projected to take place in April-May 2024.
'People got access to basic facilities after 2014': Amit Shah slams previous govts in Gujarat rally
During his two-day Gujarat visit, Amit Shah vehemently criticized past governments.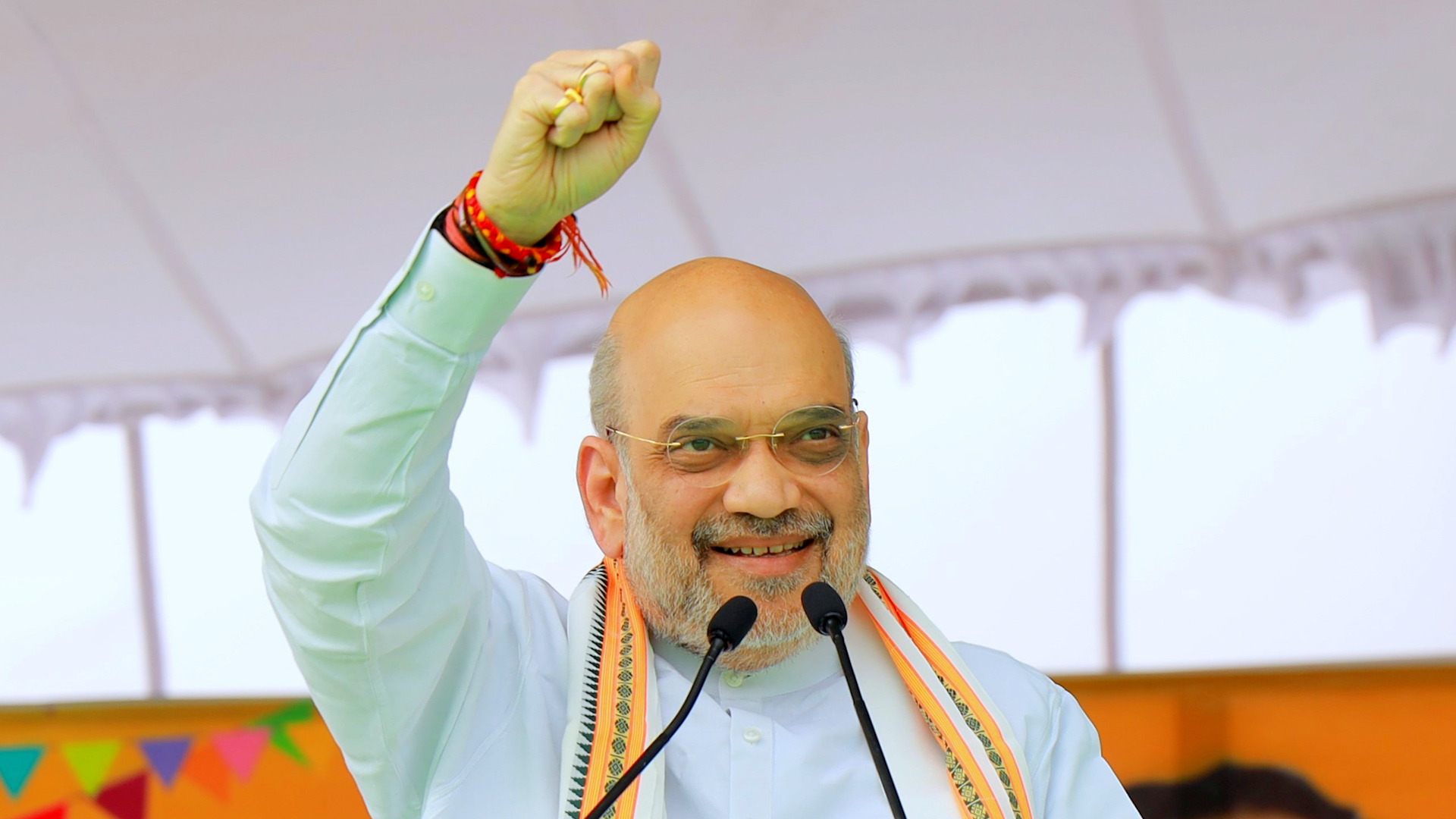 During a two-day visit to Gujarat, Union Minister Amit Shah launched a strong critique of previous governments, asserting a transformative shift in India's trajectory before and after 2014. Speaking at a public gathering during the "Bharat Sankalp Yatra" in Chanduwav village, Gir Somnath district, Shah asserted that pre-2014, a significant portion of the population lacked access to basic necessities.
Addressing the crowd, Shah highlighted the stark divide, stating, "There were two Indias until 2014. The first comprised 70 crore people devoid of essentials such as gas, drinking water, toilets, electricity, housing, and even struggled for free food grains. India was distinctively different back then."
Attributing the positive shift to the Modi government's initiatives, Shah outlined, "In 2014, the Modi government made crucial decisions, ensuring every household had a bank account, a gas cylinder, a toilet, and access to tap water. A comprehensive plan was put in place to cover all medical costs up to five lakhs per person. Furthermore, each individual would receive five kilograms of free grains, a transformative step benefiting seventy crore people."
Criticizing previous administrations, Shah remarked, "After 75 years of independence, while countries like Russia, China, Japan, and Germany have made significant progress, India must introspect on its current position. As we approach the centenary of independence, our resolve should be to make India a global leader in every field."
Emphasizing the role of citizens in India's development, Shah asserted, "No government, be it state or central, can solely make India first and developed in all sectors. The responsibility lies with 130 crore Indians. This Yatra aims to reach every village, bringing equality and development to over 70 crore Indians."
Shah outlined two facets of a developed India, stating, "A developed India envisions safety, prosperity, the world's best education system, global production dominance, and superior roads, infrastructure, and railways. Simultaneously, a developed India ensures every citizen has a home, drinking water, gas, toilet, health facilities up to five lakhs, and five kilos of free grains monthly."
In conclusion, Amit Shah reiterated the transformative journey India has undertaken since 2014, emphasizing the collective responsibility of its citizens in achieving comprehensive development.