Telugu Actor Sarath Babu Passes at 71
Veteran Telugu actor Sarath Babu passed away on Monday at a private hospital in the city at the age of 71.
New Delhi: Veteran Telugu actor Sarath Babu passed away on Monday at a private hospital in the city at the age of 71. According to sources, Babu had been admitted to the hospital, and his condition had deteriorated with multiple organ failures leading to his demise in the afternoon.
Sarath Babu was widely recognized for his versatile roles in Telugu cinema and had garnered a huge fan following throughout his career. He delivered exceptional performances in numerous films, earning him immense popularity and critical acclaim. Some of his notable works include K. Vishwanath's 'Saagara Sangam,' 'Apathbandhavudu,' and the Nagarjuna-starrer 'Criminal.' In addition to his contributions to Telugu cinema, Babu also appeared in several Tamil films, sharing screen space with the legendary actor Rajinikanth. Their collaborations include movies such as 'Mullum Malarum,' 'Annamalai,' and 'Muthu.'
The news of Sarath Babu's demise has left the film fraternity and his fans deeply saddened. Many colleagues and well-wishers from the industry expressed their condolences and paid tribute to the late actor for his remarkable contributions to Indian cinema.
Sarath Babu's death marks the end of an era in Telugu cinema, and he will be remembered as a talented actor who left an indelible mark on the industry. His legacy will continue to inspire generations of actors and film enthusiasts alike.
59 deaths in 48 hours in two Govt hospitals of Maharashtra, CM orders high level investigation
In the past 48 hours, a distressing total of 59 fatalities have been reported across two government hospitals in Maharashtra.
In the past 48 hours, a distressing total of 59 fatalities have been reported across two government hospitals in Maharashtra. Of these, 35 occurred at the Shankarrao Chavan Hospital in Nanded, while 24 were recorded at the Ghati Hospital in Aurangabad.
Expressing grave concern over the situation, Maharashtra's Chief Minister, Eknath Shinde, promptly ordered a comprehensive investigation into the deaths at Nanded and Ghati. He vehemently refuted the Opposition's claims that the tragic events resulted from a shortage of medicines and a lack of medical personnel.
Shinde stated, "The responsible parties will face consequences following the inquiry committee's findings. We take these incidents very seriously and have dispatched a delegation of ministers, secretaries, and officials to inspect the hospitals in Nanded and Ghati in Aurangabad, with instructions to submit a detailed report."
However, former Congress Chief Minister Ashok Chavan, hailing from Nanded, contended that the demise of 35 individuals, including 16 infants, was indeed due to a scarcity of medicines and an insufficient medical workforce. He declared, "Approximately 70 others remain in critical condition. We have learned that the supply of medication and the recruitment of doctors have encountered inexplicable delays, leading to the loss of several lives. The state government must hold those responsible accountable and work to rectify the system."
Nana Patole, the Maharashtra Congress President, alleged that the procurement of medicines by the State Public Health Department had been impeded by the demand for a 40% commission. He further lamented that similar tragic incidents had occurred previously, such as the deaths of 17 individuals at the Thane Municipal Corporation-run civic hospital, and no substantial improvements had been made.
Patole expressed his concerns, saying, "The public health system in the state is plagued by corruption, and the entire system is in dire straits. Government hospitals suffer from a shortage of doctors, medical staff, and essential medications. Additionally, the hospital equipment lies dysfunctional and unused. If this is the condition of healthcare services in major cities, one can only imagine the situation in rural hospitals. We demand that the state government be held accountable with culpable homicide charges under IPC 302."
Raj Thackeray, the leader of the Maharashtra Navnirman Sena (MNS), also criticized the government's handling of the healthcare system, stating that it had failed in delivering adequate healthcare to the general populace.
24 Lives, Including 12 Newborns, Lost at Maharashtra Govt Hospital
12 Adults Among 24 Lives Lost in 24 Hours at Maharashtra Govt Hospital, Mostly to Snake Bites and Various Ailments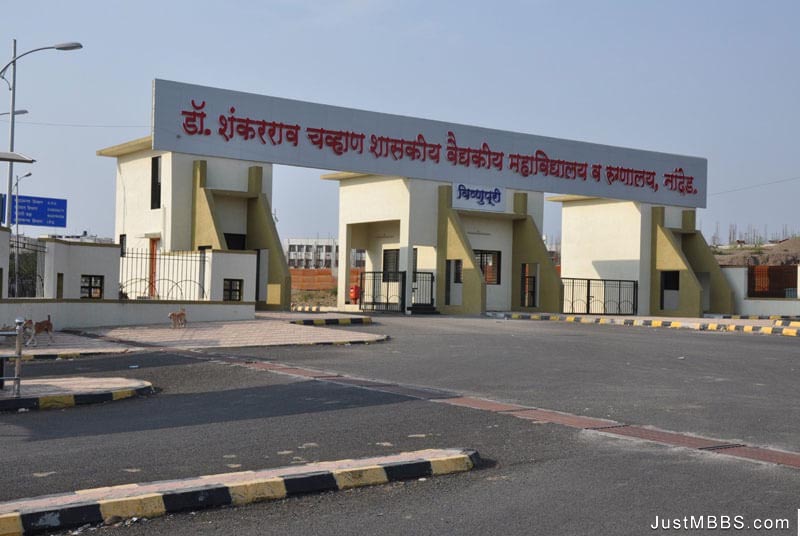 New Delhi: In the past 24 hours, a tragic incident unfolded at a government hospital in Nanded, Maharashtra. The hospital's dean reported the loss of twelve newborns and an equal number of adults, underscoring a distressing situation exacerbated by a shortage of essential medicines and hospital staff.
Among the 24 lives lost within this timeframe, twelve adults succumbed to various ailments, with snakebites being a predominant cause, according to the dean of Nanded's Shankarrao Chavan Government Hospital. He elaborated on the challenges faced, citing the transfer of crucial medical personnel as a contributing factor.
The dean noted, "We serve as a tertiary-level healthcare center, the sole one within a radius of 70 to 80 kilometers. Consequently, patients travel from distant areas to seek our care. On certain days, the patient influx strains our resources and budget."
He further revealed, "We are supposed to procure medicines from the Haffkine Institute, but this procurement did not materialize. Nonetheless, we procured medicines locally and provided them to the patients."
Expressing deep regret over the deaths, Chief Minister Eknath Shinde, in Mumbai, promised to investigate the situation thoroughly and take appropriate action.
In response to the tragedy, the opposition in Maharashtra directed strong criticism at the government led by Eknath Shinde, urging accountability from the "triple-engine sarkar" comprising the BJP, Eknath Shinde Sena, and the Ajit Pawar faction of the NCP.
Ashok Chavan, a former Chief Minister and senior member of the Congress party, who visited the hospital, remarked, "A total of 24 lives were lost, and seventy individuals remain in critical condition. The shortage of medical facilities and staff is evident. Several nurses were transferred without timely replacements, and essential equipment remains non-functional. While the hospital's capacity is intended for 500 patients, it currently accommodates 1,200. I will engage in discussions with Ajit Pawar on this matter. The government must diligently investigate and regain control of the situation."
Over 40 Arrested in Connection with Stone-Pelting Incident in Shivamogga
Karnataka CM Siddaramaiah announced over 40 arrests in connection with the recent Shivamogga stone-pelting incident during a press briefing on Monday.
Shivamogga: Karnataka Chief Minister Siddaramaiah addressed the media on Monday, revealing that over 40 individuals have been apprehended in relation to the recent stone-pelting incident that occurred in Shivamogga. Legal actions have been initiated against those involved.
Tensions flared up in Ragigudda, near the Shantinagar area of Shivamogga city in Karnataka, on Sunday night during an Eid Milad procession. Reports emerged of a mob hurling stones at houses and vehicles, resulting in damage and injuries to several participants in the religious procession. Six people, including two policemen, sustained injuries and were subsequently transported to the district hospital.
In response to the unrest, Rapid Action Force (RAF) teams were dispatched to the scene, and police resorted to mild lathi charges to disperse the crowd.
Following these events, Section 144 of the Indian Penal Code (IPC) was imposed in specific areas of the city to maintain law and order.
The outbreak of violence stemmed from protests earlier on Sunday, arising from the police's decision to obscure a cutout of Tipu Sultan, the former ruler of Mysuru, with a curtain. Allegedly, the cutout depicted Tipu Sultan engaged in actions deemed offensive by certain sections of the community. It was reported that paint had been smeared on the ruler's cutout, sparking protests in Ragigudda.
Shivamogga Superintendent of Police GK Mithun Kumar visited the scene and engaged in discussions with the protestors to ease tensions. However, the situation escalated, leading to the stone-pelting incident. The exact sequence of events remains unclear, with some media outlets suggesting that rumors of stone-pelting at the procession by outsiders in a different location may have incited the stone-throwing in the Ragi Gudda area.
SP GK Mithun Kumar stated, "Some miscreants pelted stones during the Eid Milad procession. Some vehicles and houses were damaged. Based on videos and information, individuals have already been arrested in connection with the incident. Section 144 has been imposed in the area as a precautionary measure, and a case has been registered. The situation is now under control, except for Shanti Nagar and Ragi Gudda. Stringent action will be taken against the culprits."
Local authorities have urged residents to avoid spreading rumors on social media platforms.
CM Siddaramaiah assured that the situation in Shivamogga is currently peaceful, and the police are taking all necessary measures to maintain order. He emphasized that disturbing religious events and engaging in stone-pelting is unlawful, and his government will not tolerate such incidents, promising to suppress them.
Shivamogga BJP MLA S N Channabasappa visited the houses in the Ragi Gudda area damaged during the stone-pelting and alleged the involvement of outsiders. He expressed concerns about the city becoming a hub for those seeking to spread terror.
To ensure peace and security, a substantial police presence has been deployed in the communally sensitive city, with at least 12 platoons of District Armed Reserve (DAR), two platoons of RAF, two platoons of Karnataka State Reserve Police (KSRP), and 2,500 police officers stationed across the city.
Shivamogga has witnessed previous incidents of communal tension, including the murder of Bajrang Dal activist Harsha in February 2022 and a series of stabbing incidents related to the display of banners and posters featuring the controversial freedom fighter Veer Savarkar.