Bajrang Dal and RSS Face Ban if Peace is Disrupted, Says Minister Priyank Kharge
Minister Priyank Kharge has said that his government will ban organizations like Bajrang Dal and RSS if they disturb peace in the state, and if BJP leaders cannot accept it, they can go to Pakistan.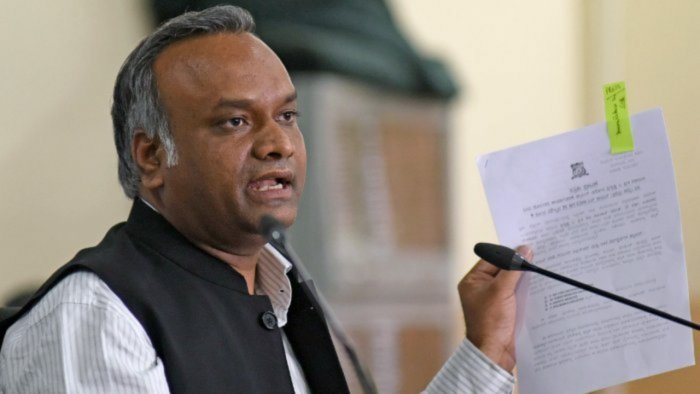 Bengaluru: Minister Priyank Kharge has said that his government will ban organizations like Bajrang Dal and RSS if they disturb peace in the state, and if BJP leaders cannot accept it, they can go to Pakistan.
We have promised to make Karnataka a garden of peace for all races, if peace is disturbed we will not care whether it is Bajrang Dal or RSS.
If the law is taken into hand, it is a ban. As promised in the manifesto, he said that he will not think back to ban any organization including Bajrang Dal, RSS.
He said the government would withdraw the ban on hijab, halal cut and cow slaughter laws. Some elements in the society are roaming freely without fear of law and police. Priyank said that this trend has been going on for the last three years.
BJP should understand why people made him sit in the opposition party in this assembly election. We said that saffronization is wrong, informed that Congress will follow Basavanna's principles that everyone can follow.
Pro-Kannada Activists Protest at Vidhana Soudha After SC Cauvery Water Release Order
Protest in Bengaluru as Karnataka ordered to release Cauvery water to Tamil Nadu; KRV members detained by police.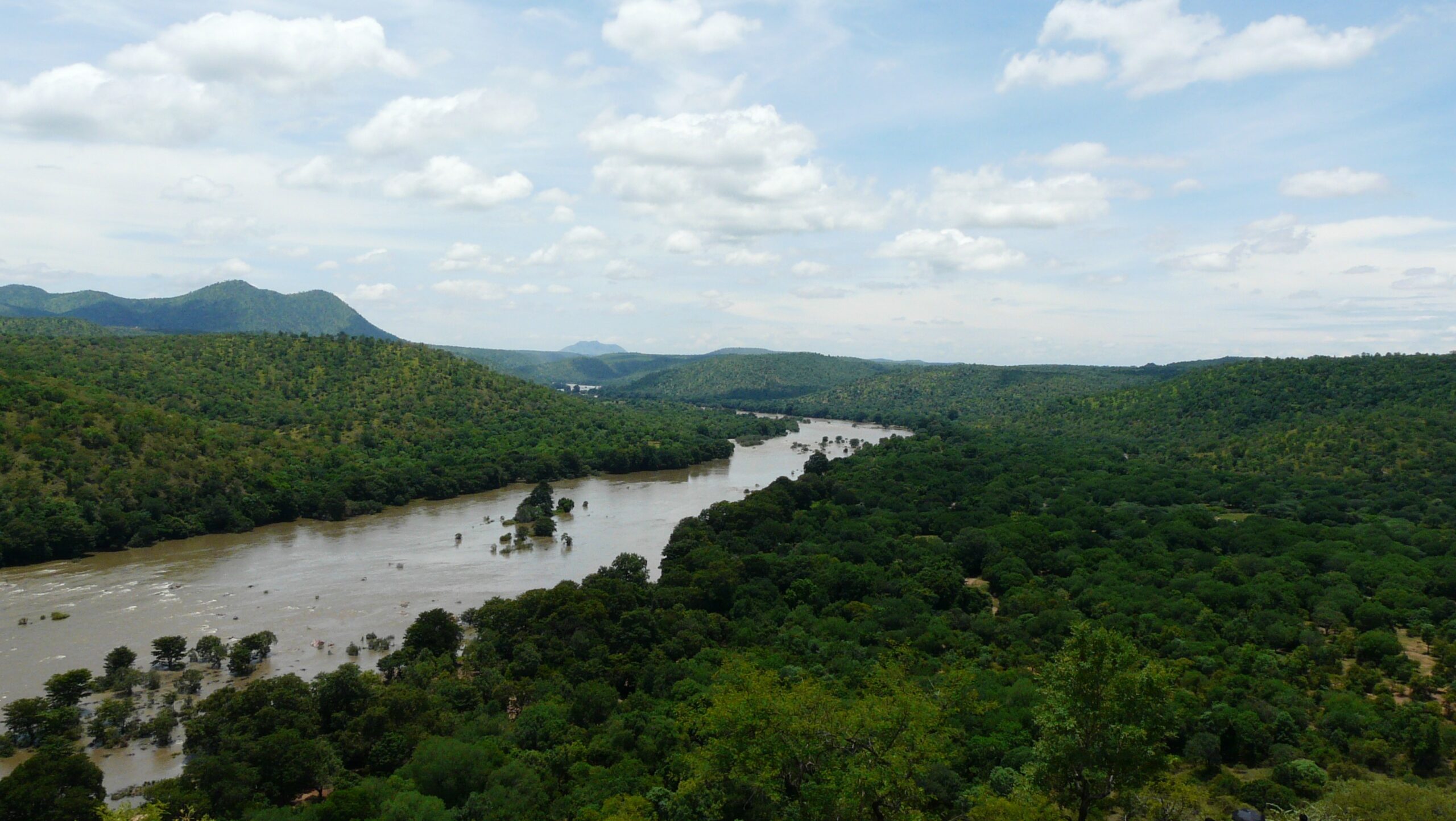 Bengaluru: In response to the Supreme Court's recent order instructing Karnataka to release Cauvery water to Tamil Nadu, members of the Karnataka Rakshana Vedike (KRV) attempted to stage a protest at Vidhana Soudha.
A group of over a hundred individuals affiliated with the pro-Kannada organization gathered at Maurya Circle and began marching toward Vidhana Soudha following the Supreme Court's mandate to release water to Tamil Nadu. The police, deployed in significant numbers, apprehended them and transported them in BMTC buses for detention.
Meanwhile, KRV President Narayana Gowda emphasized the importance of the state government taking a resolute stance and not yielding to the neighboring state's demands for water. He asserted, "Chief Minister Siddaramaiah should make a firm decision. Even if the government faces removal, our leaders must stand with the state's farmers in their time of need."
Gowda also announced that KRV would escalate protests across the state starting tomorrow, with ministers, MLAs, and MPs being greeted with black flags wherever they go. Additionally, it has been reported that a coalition of pro-Kannada organizations is contemplating calling for a Karnataka Bandh, and a meeting regarding this matter is scheduled for Friday.
On Thursday, the Supreme Court declined to intervene in the directive issued by the Cauvery Water Management Authority (CWMA), which mandated that the Karnataka government release 5,000 cusecs of water from the Cauvery and Krishna basins to Biligundulu, Tamil Nadu, for the next 15 days.
Karnataka CM's Emergency Meeting on Cauvery Water Dispute
Karnataka CM convenes emergency meeting on Sept 13 over Cauvery water issue after CWRC's recommendation to release 5,000 cusecs/day to Tamil Nadu.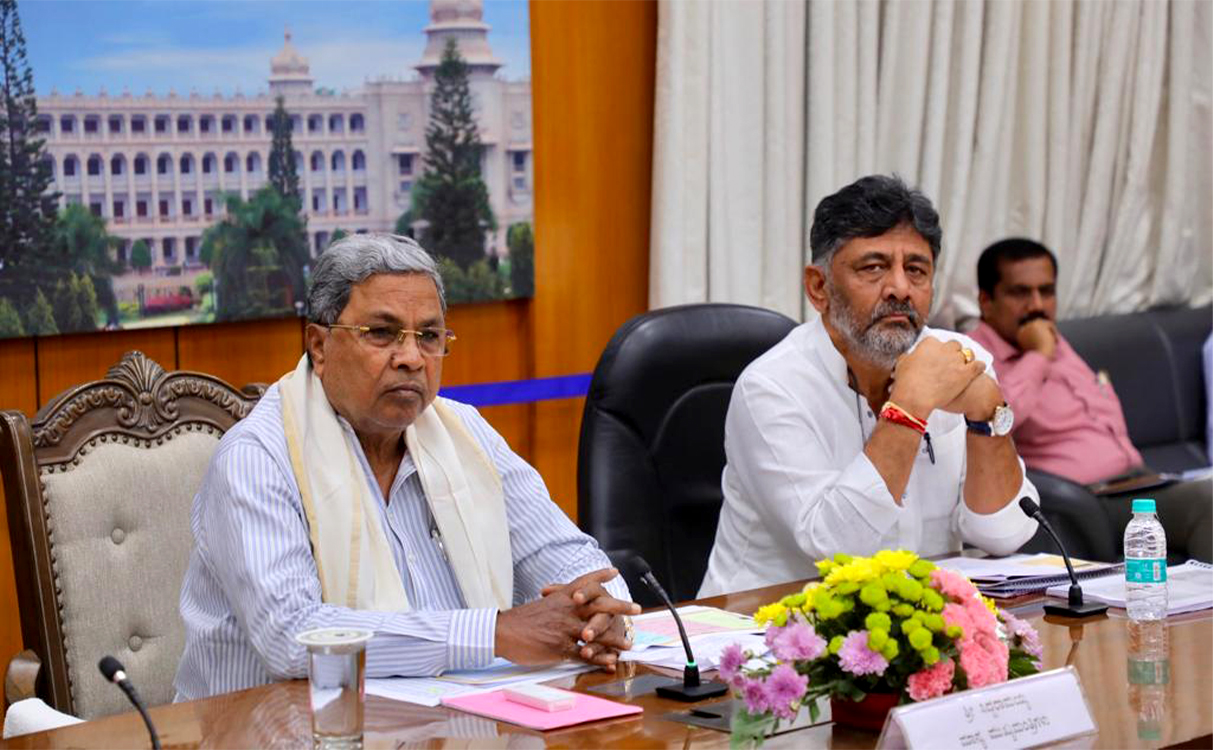 Bengluru: Karnataka Chief Minister Siddaramaiah has called for a special emergency meeting scheduled for September 13. This move comes in response to the recent recommendation from the Cauvery Water Regulation Committee (CWRC) advising Karnataka to release 5,000 cusecs of water daily to Tamil Nadu for the next 15 days.
The meeting will see the participation of Deputy Chief Minister D K Shivakumar, ministers representing the Cauvery basin region, former chief ministers from various political parties, senior ministers from the state cabinet, as well as Lok Sabha and Rajya Sabha members.
The Chief Minister's office released a statement confirming the date and time of the special emergency meeting, which is set to take place on September 13, 2023, at 12:30 PM in the conference hall of Vidhana Soudha.
Earlier today, Chief Minister Siddaramaiah conducted an emergency meeting to deliberate on the actions to be taken following the CWRC's recommendation. Deputy Chief Minister Shivakumar, along with several senior ministers and key officials, including the Chief Secretary and Chief Minister's Legal Advisor Ponnanna, were present during this meeting.
In response to the CWRC's recommendation, Deputy Chief Minister Shivakumar expressed Karnataka's inability to release Cauvery river water to Tamil Nadu, citing insufficient water storage due to inadequate rainfall in the river basin region. He emphasized that the matter would likely be brought before the Cauvery Water Management Authority (CWMA) soon, and Karnataka would vigorously defend its position.
Karnataka High Court Halts Legal Proceedings Against CM Siddaramaiah.
High Court grants interim stay in Siddaramaiah's protest case against Eshwarappa. Next hearing on Sep 15.
Bengluru: The High Court of Karnataka has issued a temporary halt on legal proceedings related to a case filed against Chief Minister Siddaramaiah. The case pertains to a protest march held in 2022, during which Siddaramaiah, then the leader of the opposition, led a demonstration from Congress Bhavan to the residence of the then Chief Minister Basavaraj Bommai. The purpose of the protest was to call for the resignation of BJP leader K S Eshwarappa from the cabinet.
Siddaramaiah filed a criminal petition seeking the dismissal of the case, and this petition was heard by a special bench established to handle petitions submitted by current and former MLAs and ministers. Justice M Nagaprasanna presided over the hearing at the High Court bench in Dharwad.
Following a thorough examination of the petitioner's legal counsel's arguments, the bench decided to suspend the ongoing proceedings in the case until the next scheduled hearing, which is set for September 15.
The protest organized by the Congress party, led by Siddaramaiah, alleged that K S Eshwarappa was responsible for the suicide of contractor Santosh Patil and called for his resignation. This demonstration occurred on April 14, 2022, and resulted in an FIR being registered at the High Grounds Police Station. The charges against the protestors included obstructing traffic and disturbing public order.
The police, after conducting their investigation, submitted a charge sheet on February 12, 2023, with Siddaramaiah being named as the primary accused. The case remains pending before the 42nd ACMM (Additional Chief Metropolitan Magistrate) court.